We're celebrating 30 years of Kentaro Miura's intense fantasy action series with a look at its inspirations!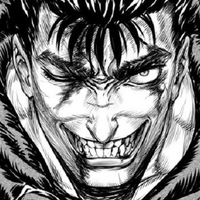 Kentaro Miura's action-fantasy manga series Berserk premiered 30 years ago today. In the years since, fans have journey a world of magic, warfare, and demons alongside the sword-wielding Guts. Pretty much anything goes in Miura's world, from gruesome action to fairy-filled comic relief.
Like all creators, Miura pulled inspiration from his own favorite stories and creators. But what combination of fiction came together to inspire the wild world of Berserk? Miura's influences are many and varied, from seinen manga to epic fantasy... and even a little gag manga for good measure!
To celebrate the 30th anniversary of the series, we're taking a look at five works that Miura has cited as inspiration for his work in general, and for Berserk in particular. Can you see the similarities?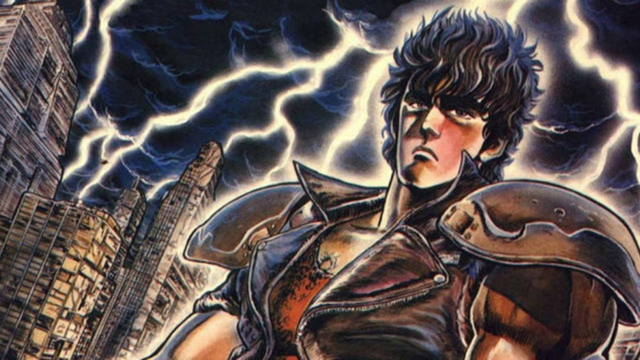 Out of everything in this feature, the influence of Fist of the North Star on Berserk will probably be the least surprising. Buronson and Tetsuo Hara's epic post-apocalyptic story shares a lot of similarities with Miura's own manga. Kenshiro may wander a post-apocalyptic wasteland while Guts traverses a demon-infested fantasy world, but they're both lonely warriors with incredible fighting prowess.
Most of all, Hara's art style influenced Miura's—which is evident in everything from his characters' faces to their massive builds, and especially the extreme amounts of gore their battles yield. But, like Hara, Miura has more than just massive muscular dudes populating his story. You'll see people of may shapes and sizes in both, each with their own dangerous abilities.
Violence Jack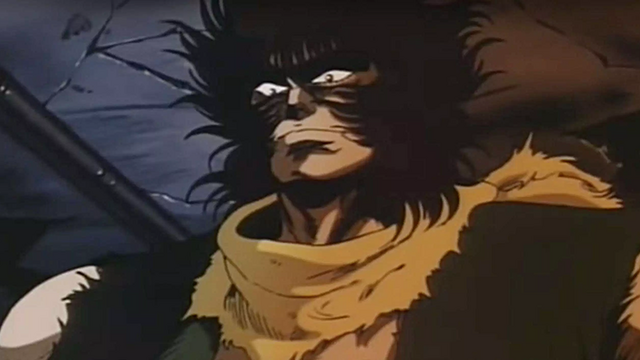 Speaking of huge guys roaming a post-apocalyptic world, there's Violence Jack. Go Nagai's stealth sequel to Devilman features, once again, a lone warrior making his way through a ruined world. He uses his immense power to help the less fortunate along the way, all while hiding a massive secret as to the true nature of himself and his cohorts.
In addition, Violence Jack really lives up to its name. Uncle Go doesn't skimp on the sex and violence on a normal day, but Jack's battle against the Slum King cranked that all the way up to 11. It's no surprise that Miura cites the story as an inspiration for Berserk, which has gone in some unsettling directions.
There's more to the story than just horror and gore, though—and that stems from yet anoter source.
Guin Saga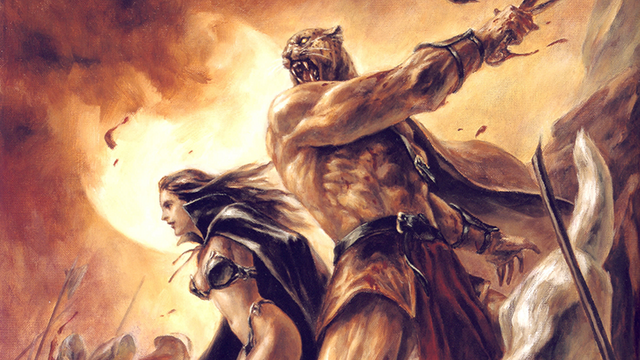 30 years of manga is impressive, but the late Kaoru Kurimoto's epic fantasy Guin Saga ran for 130 straight volumes and 22 side stories before the author's death. It stands as the longest-running continuing work by a single author, with more installments being written by other authors to this day.
Guin Saga once again centers on a heroic stranger fighting his way through a fantasy world—though in Guin's case, he's an amnesiac with inhuman powers that even he is constantly discovering. The story also ties in gifted royalty in the form of the twins Rinda and Remus Farseer. The platinum-haired duo could well have been inspirations for Berserk's Griffith. Additionally, the two works have similar themes of high magic and demonic influence running through their settings.
Ranpou the Flying Warped Boy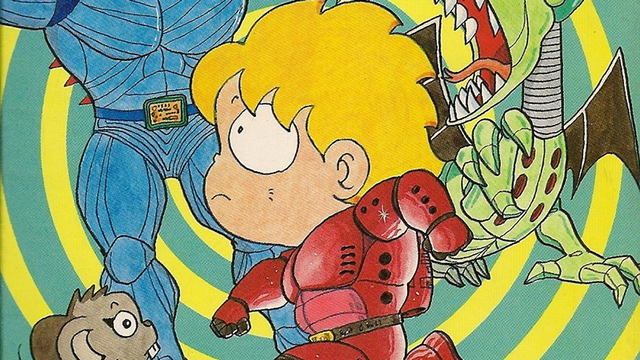 It's important for creators to read and experience a little bit of everything, since you never know where essential inspiration will spring from. Even so, it's a little surprising to find out that the art of one of manga's grittiest storiest takes heavy influence from a 70s gag manga about a pervy flying boy.
Masatoshi Uchizaki's Ranpou (sometimes marketed as Ranpou the Flying Warped Boy) stars a young man who used to be very nice and charming and handsome. Then one day he got experimented on by aliens, and now he's a tiny perv who can fly when he's excited. Whatever sort of manga you're imagining based on that description, you've got it absolutely right.
Miura cited Uchizaki's backgrounds for Ranpou as references for his own in Berserk... but he also just likes reading gag manga. Fair enough.
Pygmalio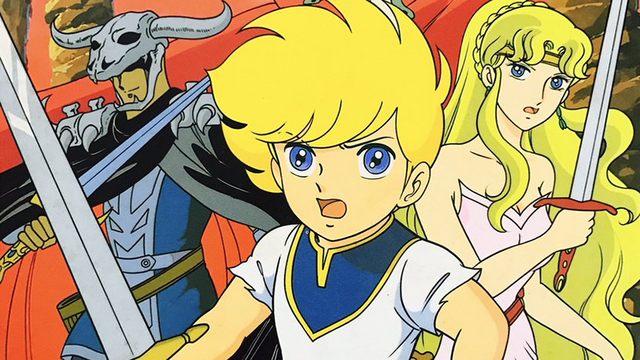 Last but not least is Pygmalio, another series that doesn't seem to have anything in common with Berserk at first glance. But once you know the connection, it'll all make sense.
The manga, penned by Sukeban Deka creator Shinji Wada, was another high-fantasy series. This one followed Kurt, a young prince fighting the minions of Medusa to free his goddess mother from petrification. He also just happens to have a sword as big as he is.
Yep. That's the connection: Miura gave Guts his enormous sword because of Prince Kurt. Technically, it's a mix of two giant swords, the second hailing from The Snow Queen... a spinoff of the aforementioned Guin Saga.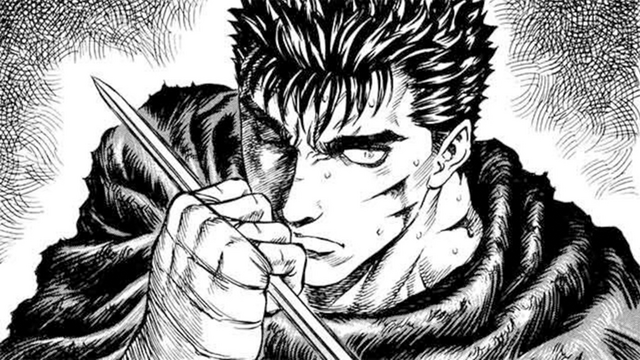 From gag manga to gritty action to classic fantasy, Kentaro Miura was inspired by a variety of stories to create Berserk. 30 years later, his own work is inspiring others to create their own stories. Here's hoping he, and fans of his work creating their own works, continue for many years to come!
Did any of these titles surprise you? What other manga do you think may have worked their way into Berserk? Let us know in the comments!

-----
Kara Dennison is a writer, editor, and interviewer with bylines at VRV, We Are Cult, Fanbyte, and many more. She is also the co-founder of Altrix Books and co-creator of the OEL light novel series Owl's Flower. Kara blogs at karadennison.com and tweets @RubyCosmos.
Do you love writing? Do you love anime? If you have an idea for a features story, pitch it to Crunchyroll Features!