The Fall 2018 Review works its fingers to the bone with an office comedy about a busy Japanese bookstore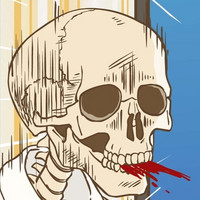 Like a ghostly revenant from beyond the grave, another Fall anime season is now upon us, but before we are overwhelmed by a horde of new titles, let's take a moment to consider some of the stand-out series from the previous year with the Fall 2018 Review, in which "Cruising the Crunchy-Catalog" looks back at some of the anime series that made the previous Fall season special.
We're kicking off the month of October and the season of Halloween with a series about the most hilariously scary scenario imaginable: working retail in bookstore staffed by lunatics and frequented by maniacal manga fans! That's right, the Fall 2018 Review kicks off with a look back at Skull-face Bookseller Honda-san.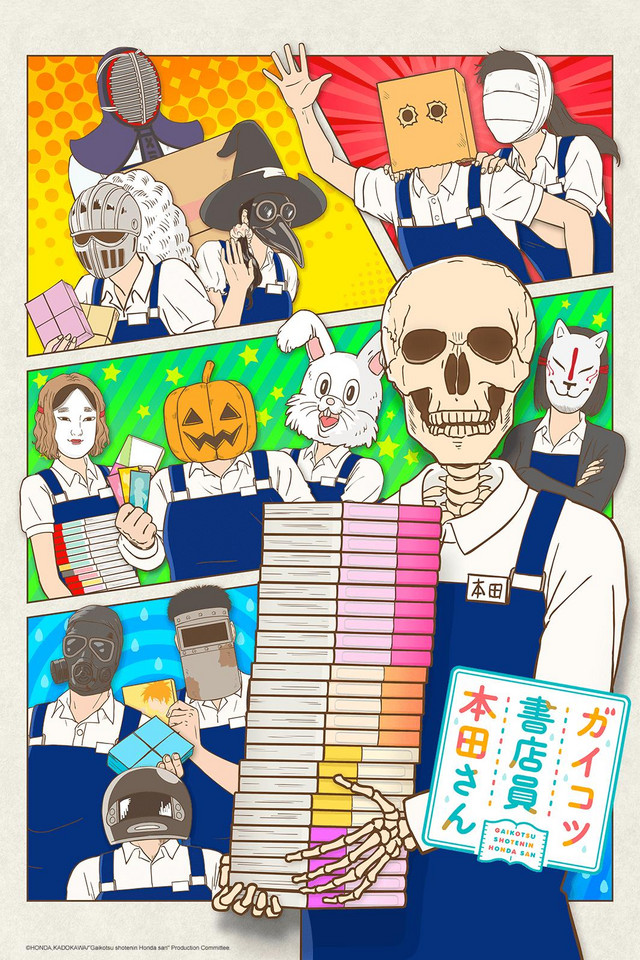 What's Skull-face Bookseller Honda-san?
Based on the manga of the same name by Honda, Skull-face Bookseller Honda-san is a 2018 short form TV anime with direction by Ouru Todoroki and animation production by DLE. Crunchyroll describes the series as follows:
Honda-san is at war - with business, with out-of-print books, and with people who love manga! Who knew there were so many laughs to be found at the manga counter of a bookstore?! These are the day-to-day happenings that take place at a certain bookstore where the love of manga is abundant.
Skull-face Bookseller Honda-san is the story of a skeleton who works in a busy Japanese bookstore specializing in manga and light novels. The series is semi-autobiographical, in that it's inspired by the author Honda's experiences in his previous career working as a store clerk, with a bit of professional manga-making business thrown in for good measure.
Clutching at that Cargo
In a medium defined by limited TV animation, Skull-face Bookseller Honda-san is noteworthy in that it's barely animated at all, having more in common with motion-comics or animated picture books than with other anime. The series makes up for a general lack of motion with extremely expressive character designs and great voice acting, so if you can groove on its unique visual aesthetic, then Skull-face Bookseller Honda-san is sure to tickle your funny bone.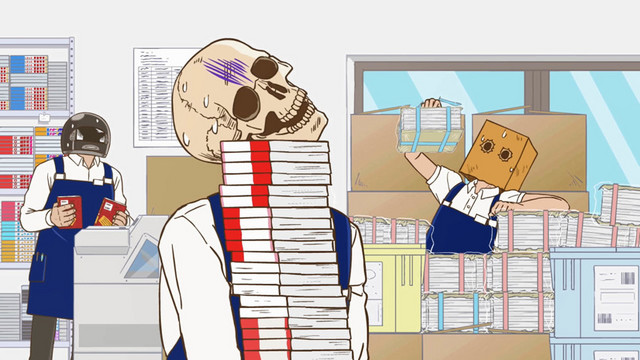 A Peek Behind the Curtain
No bones about it, Skull-face Bookseller Honda-san is both fun and educational, because it offers humorous insight into the inner workings of the Japanese publishing industry, a tangled web of publishers, wholesalers, and retailers where relationships with individual salespeople within massive corporations are still paramount and where people still place orders via fax machines.
Skull-face Bookseller Honda-san finds comedy in receiving shipments, keeping the shelves well-stocked and organized, tracking down hard to find books, dealing with difficult customers, fending off overly-enthusiastic vendors, and more. It's a labor of love that's all about loving labor, and if you've ever worked retail, you can likely relate.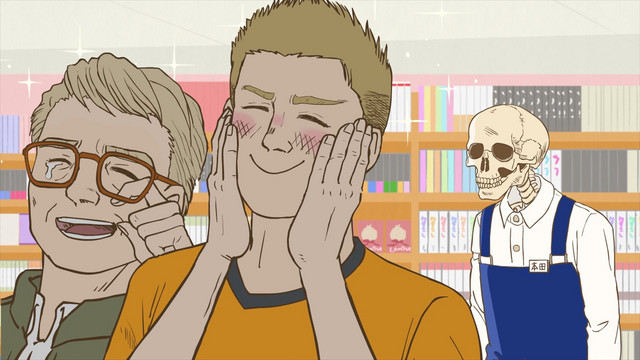 The Power of Positivity
You might think that an anime about working in the manga section of a bookstore would be nothing but non-stop cringe humor, and there is some of that in Skull-face Bookseller Honda-san, but the show is less interested in making fun of fandom than in exploring how hobbies can enrich peoples' lives.
Despite his pessimistic appearance, Honda doesn't have a mean bone in his body, and it's clear that both Honda the character and Honda the author take great pleasure in helping customers find the perfect purchase. Skull-face Bookseller Honda-san isn't a show about teasing people for their tastes, but rather it recognizes that every genre has something special to offer and that passion can be a powerful thing, so we should all just let our freak flags fly.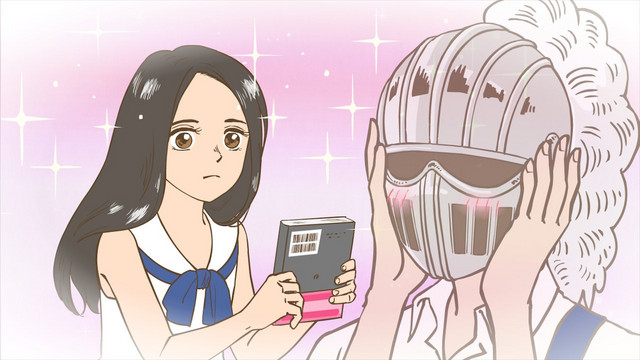 Bibliophile's Delight
Crunchyroll currently streams Skull-face Bookseller Honda-san in some 207 territories worldwide, and the series is available in the original Japanese language with subtitles in English, Spanish, Latin American Spanish, French, Portuguese, Arabic, Italian, German, and Russian. Currently, there's no North American home video release for the series, but if you need more Honda in your life, an English language version of the original manga is available from Yen Press.
It may sound strange to describe a show starring a fleshless skeleton as warm-hearted, but that description fits Skull-face Bookseller Honda-san perfectly. If you're in the mood for a riotous but good-natured office comedy, and if the series is available in your area, then please consider giving Skull-face Bookseller Honda-san a try.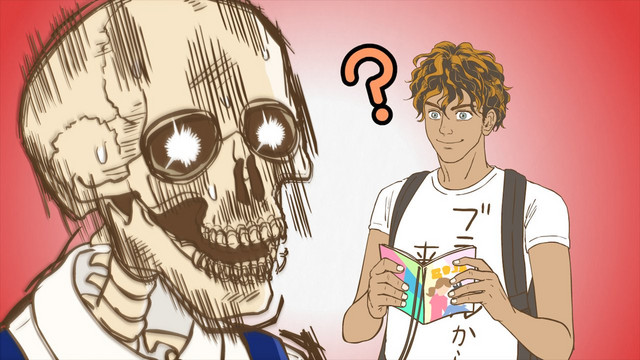 Thank you for joining us for the first entry in the Fall 2018 Review by "Cruising the Crunchy-Catalog". Be sure to tune in next time, when we get more in the Halloween spirit with a series full of murderers and maniacs that is... based on a freeware RPG Maker video game?
Is there a series in Crunchyroll's catalog that you think needs some more love and attention? Please send in your suggestions via e-mail to [email protected] or post a Tweet to @gooberzilla. Your pick could inspire the next installment of "Cruising the Crunchy-Catalog"!

---------
Paul Chapman is the host of The Greatest Movie EVER! Podcast and GME! Anime Fun Time.

Do you love writing? Do you love anime? If you have an idea for a features story, pitch it to Crunchyroll Features!