Discover how the voice actors in Tower of God got into their roles before the anime starts next week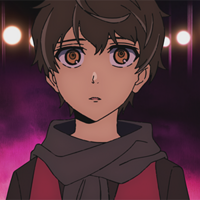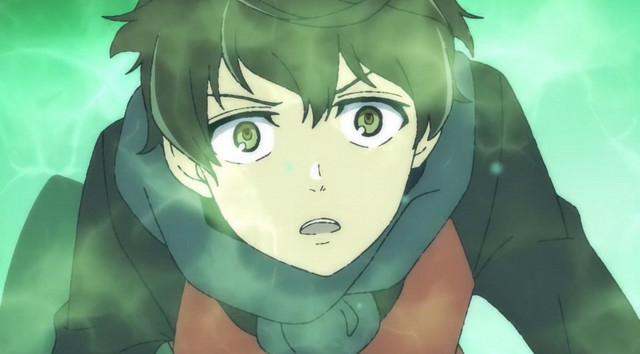 After being announced as one of the first anime series to be part of the initial Crunchyroll Original lineup, Tower of God has made a huge splash with its first trailer being released and the cast being announced at C2E2. Tower of God is a world-famous manhwa (Korean manga) series, and we got to speak with the Japanese voice actors bringing Bam and Rachel to life, Taichi Ichikawa and Saori Hayami.
NOTE: This interview is edited down for clarity from the original Japanese.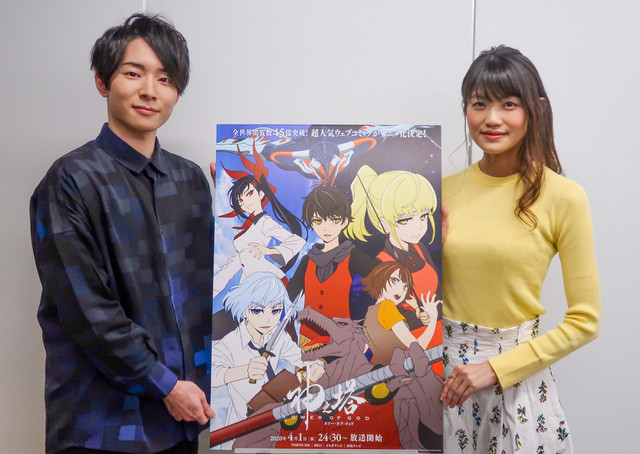 Taichi Ichikawa is probably most well known for his portrayal as the caring Seiji Maki from Bloom into You.
Saori Hayami is an award-winning actress who has played a range of roles including Yotsugi Ononoki in Monogatari, Shoko Nishimiya in A Silent Voice, Yukino Yukinoshita in My Teen Romantic Comedy SNAFU, and even the hugely popular Shinobu Kochou from Demon Slayer: Kimetsu no Yaiba.
Both voice actors come together to play the leads in Tower of God, Twenty-Fifth Bam and Rachel. Two characters who help each other achieve their goals of overcoming their fears and climbing to the top of the tower.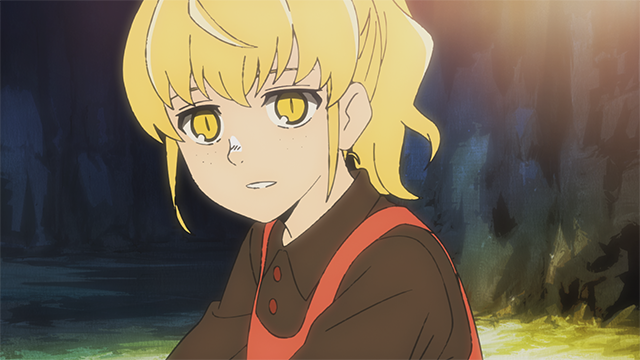 Ichikawa, who had read Tower of God before getting the part of Bam, found himself engrossed in the story, becoming a "huge fan" of the series and not being able to stop reading. He said the more he read, "the more motivated [he] was to keep reading" and becoming more "emotionally invested" in the series. Meanwhile, Hayami found that "the world view" of Tower of God, "the setting, just everything about it was like a puzzle that was hard to understand by just reading it once." So instead, she "often asked Ichikawa-san questions about the series as he seemed to understand [Tower of God] really well."
Being such a global work, Hayami was "surprised" when she was offered to play the part of Rachel. Her emotions are a "mixture of joy, excitement, being surprised, and happiness" at the prospect of being in such a popular property. Ichikawa, on the other hand, felt the "pressure" that is involved in such work knowing so many people will be watching, but notes that it "feels great" and he'll "do [his] best playing Bam."
Both Ichikawa and Hayami had vastly different first impressions on their characters. Hayami read the original story, and between that and the script for the anime, she finds it hard to describe Rachel in a few words. To Hayami, Rachel has a "closed heart" and "mysterious aura about her that's puzzling." Though, once Rachel learns about the desires of other characters, "she'll want to know everything, even if it's scary."
Ichikawa feels that Bam "feels trapped and alone" and is "able to get by with the help of Rachel." One of the important parts, to Ichikawa, is that Bam has "fresh" eyes to a new world and is able to see everything in a straightforward way. Hayami feels that one of the attractions of the anime is that the series is able to expose a "kind of psychological depiction [that] is only able to be drawn with animation." Though Hayami doesn't know "how viewers will react" to the series.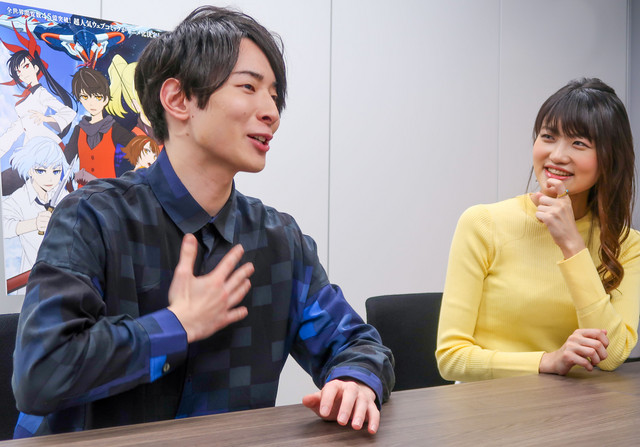 Just like their impressions of their characters, both Ichikawa and Hayami feel that Bam and Rachel have a vastly different idea on their relationship, with Hayami finding it hard to describe the dynamic in one word. Hayami feels it's easier to describe the relationship from Bam's point of view, with Ichikawa agreeing, saying that he "thinks that Bam thinks about Rachel differently than she actually is" and that he was "acting as if they were less like family and more like lovers."
According to Hayami, "Rachel gave everything to Bam, but as the story goes on, Bam's existence shakes the very being of Rachel in a very significant way." Ichikawa found it hard to talk about character relationships without Khun being around as "as he's very important to Bam."
Ichikawa, hijacking the interview, asked Hayami if she's met any other characters that impressed her, as she's worked with more than he has at this point in production. Hayami joyfully responded with, "Rak's voice actor ad-libbed a lot!," referring to Kenta Miyake, who people might know as All Might from My Hero Academia.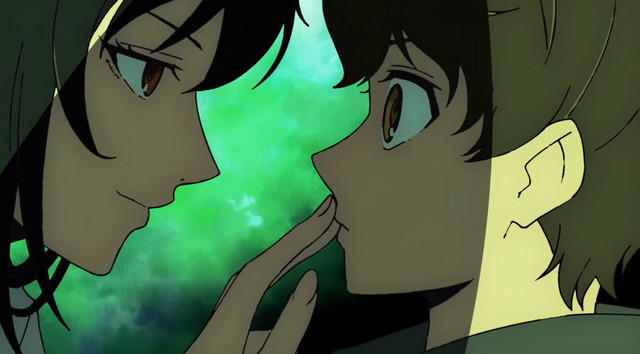 Getting into their roles, Ichikawa felt that growth was a "very important theme in Bam's character." He feels Bam "grows a lot when meeting new friends" so, to get prepared for the role, Ichikawa went out to meet new friends to help his performance and gain an understanding of Bam's emotional growth throughout the series.
Hayami, on the other hand, worked together with the director and sound director to aid the animation to find a "unique way of showcasing Rachel" that can only be seen in the Tower of God anime. Trying to get into the mind space of Rachel, Hayami tried to balance the thoughts of Rachel by asking herself; "Is Bam Pure?" "Does yin and yang exist? Is Rachel aware of the contrast between it?"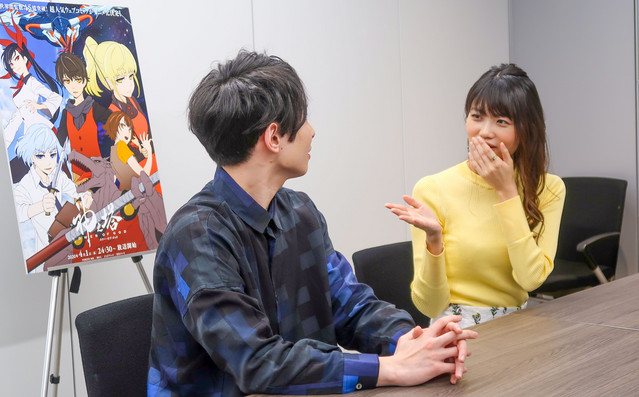 When recording got started on Tower of God, Ichikawa saw the cast list and was surprised. He found himself anxious and thought to himself that he "had to work hard because I am working with such great people." Hayami mused that even though Ichikawa thought that way, "when Ichikawa-san was in front of the microphone, he didn't seem nervous at all!"
Because the story of Tower of God is centered around Bam, Hayami found that playing Rachel wasn't easy. "Rachel is such a complicated character ... and to make it worse, I felt like I was staring into people's hearts from various angles," she said about being in character. To get over this, Hayami "acted as if I were on stage," and wondered how the viewer would feel if they were able to see Rachel's expression. Ichikawa meanwhile felt like the biggest challenge "was that Bam starts off as a pure boy, but as the story progresses, you'll see how he gradually develops a personality when faced with the unknown."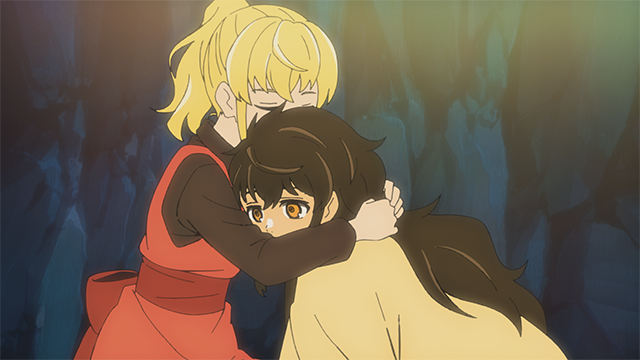 Saori Hayami commented at the end of the interview to a message for fans of the franchise:
"I would be really happy if many people around the world would watch the anime like they read the original work! Each character in the story is so different from one another and are each so interesting. I hope we can climb the tower together!"
Taichi Ichikawa says he hopes more people will discover Tower of God through the anime:
"Even though many people might already know the series, I hope the anime can help make more people fans of the work because the series is not just something you can enjoy on the first floor.
Tower of God is a Crunchyroll Original series that launches in just a week on April 1.

----
Daryl Harding is a Japan Correspondent for Crunchyroll News. He also runs the YouTube channel about Japan stuff called TheDoctorDazza, tweets at @DoctorDazza and posts photos of his travels on Instagram.