It's the season finale! Let's see how things wrap up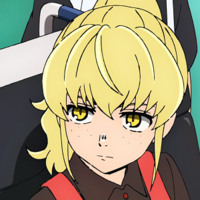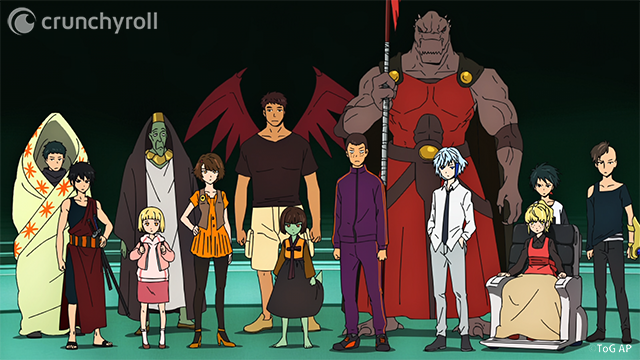 We've made it to the season finale of Tower of God! Last week, we saw Rachel shove Bam off a platform during the final Test. In the recap of today's episode, we'll learn a little bit about what makes this blonde betrayer tick. Yep, this is a Rachel backstory episode! Beware of spoilers for Kami no Tou Episode 13 "Tower of God" ahead.
As it turns out, Rachel was never chosen to climb the Tower. It was always Bam. Rachel was simply taken by mistake. As a result, she grew to resent Bam for passing the White Steel Eel test — a test she couldn't even muster the courage to attempt. Desperate to climb the Tower anyway, Rachel promises Headon she'll do anything if given the chance. (Well, anything but face the eel, obviously.) Headon agrees. All she has to do is make sure Bam dies. Wait, what?
Rachel secretly wished someone else would take Bam out as the rest of the Tests raged on, doing her dirty work for her. She was certain she could never actually kill him herself and tried to figure out ways to climb the Tower without having to hurt Bam, but did not have enough points to do so. Rachel had a little help along the way, of course, as the Test Administrators sent a Navigator to leave Hoh the note that would set him against Rachel. Of course, Rachel had a head's up that she would become such a target ... and that she'd have a choice to make. We learn that Rachel had actually let herself get stabbed by Hoh in order to create a situation in which she would constantly be by Bam's side so she would eventually have the chance to murder him.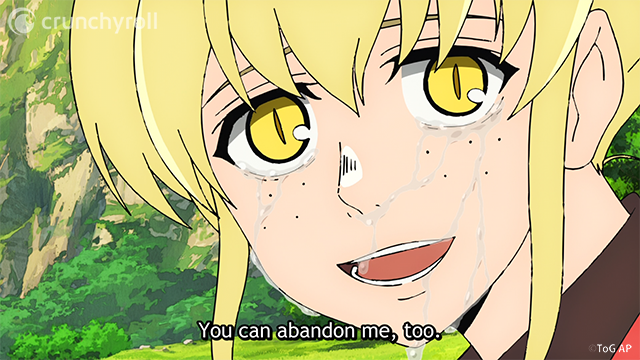 To Rachel's credit, she did try to warn Bam away from her and pretended not to be Rachel at first in order to keep him away. But Bam being Bam, he won't, or can't, abandon Rachel. This gives her the perfect opportunity to get him out of the way as their platform is about to be eaten by the giant fish. And to her discredit, once she realized Bam was becoming a star and she wasn't, she resolved herself to the task at hand. Her jealousy aided her attempted murder.
After being eaten by the fish and spit back out on dry land, Rachel is questioned by the rest of the Regulars. They all want to know where Bam is. Rachel lies, blaming Bam's disappearance on the Bull's attack. If there's any kind of silver lining here, the Regulars did pass the test. But it doesn't make any of them feel very happy — especially Rak and Khun. They're too upset by what happened to Bam. The Regulars decide to help Rachel climb the Tower, as a favor to Bam. Well, everyone except Khun who makes sure Rachel knows what he really thinks of her. Khun only agrees to go along with the Regulars' plan so he can shake up the rules of the Tower from the inside. Disappointed with the rigged nature of the Tests, Lero Ro quits in order to climb the Tower himself. In search of the truth. Making an offer to bring Quant along with him.
As the episode comes to close, we learn Bam is alive ... because, of course, he is. And all he wants to know is where Rachel is. He is instructed to climb the Tower. It's the only way to find what he seeks. After all, at the top of the Tower waits everything you have ever wanted.
Let's see what the fans thought of this episode:
It seems like I've been waiting all my life for the new episode of tower of god

— ブライアン ????????✨⚡️ (@ryangotthasauce) June 24, 2020
This what they meant when they said Tower of God gets good

— JevianBut(ジョジョ) (@jevianbut) June 24, 2020
that ending though, i got goosebumps!! #TowerOfGod

— Soph♡비니 GO生 (@mypacebinnie) June 24, 2020
If there is anything that I can say about the anime of tower of god. Is that they sure made it like it was just one big prologue and the real climb hasn't even begun. pic.twitter.com/3tDnjxRNa3

— Kry Ner (@Krynero) June 24, 2020
Oh, and last chance for some Khun appreciation!
KHUN SLEEPING BEAUTY ????

— Rin | c(re)r: Tower of gOD (@besshouwu) June 24, 2020
mini Rak and confused Khun :D pic.twitter.com/mZ4Uj4DBqM

— bell cranel ???????????? watching tower of god (@cranel_cutiepie) June 24, 2020
ehem mr. khun, i LUVVV how u said that UWU ????????#KaminoTou #tower_of_god #khunagueroagnes pic.twitter.com/Eckou9KnNx

— ємυ |´▽`●)ノ ???? (@emusenpaizu) June 24, 2020
What did you think of the Tower of God finale? Let us know in the comments!
READ THE OFFICIAL TOWER OF GOD WEBTOON SERIES

HERE

!

---
Carolyn is the Crunchyroll Features Editor. She's also on Twitter and Instagram. Follow her maybe?
Do you love writing? Do you love anime? If you have an idea for a features story, pitch it to Crunchyroll Features!