Subaru spills his guts for a second straight week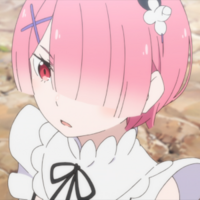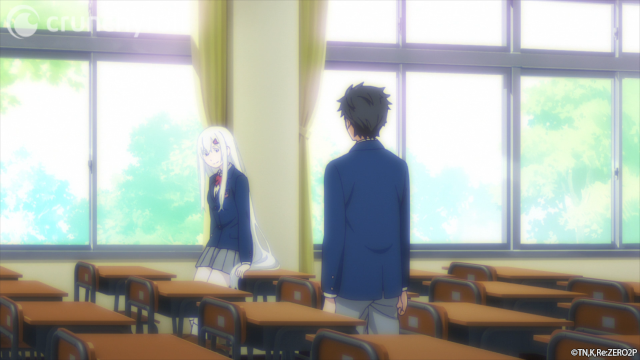 Major spoilers for Re:ZERO -Starting Life in Another World- Episode 30 ahead!
Has everyone watched the latest episode of Re:ZERO - Starting Life in Another World- yet? If so, great! If not, why are you here? Go watch it! This was a quieter episode overall, giving Subaru and all of us some time to breathe after last week's heartbreaker. Of course, we did finally learn some more about Roswaal's true intentions, and there at the end ... well, I guess we'll have to wait a bit longer to see what comes next. For now, let's see how all of you have felt about today's episode, and be sure to check out last week's reactions if you haven't!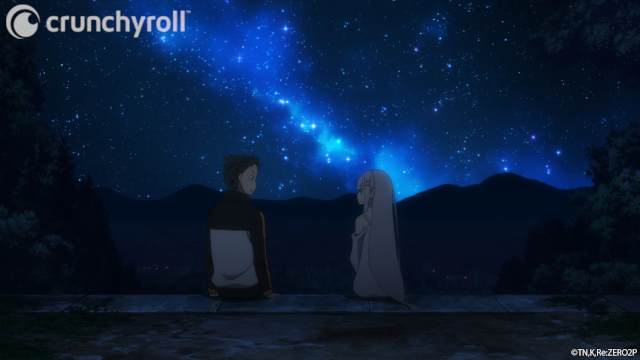 Echidna and Subaru received some more love in their snazzy uniforms ...
Subaru looks stylish ???? #rezero pic.twitter.com/PVC80EDOPH

— ????_Animeholic_????OREGAIRU | SAO SZN Anitwt hype it (@LonelyOtaku9) August 5, 2020
God I wish that was me. #rezero pic.twitter.com/EipF9dRfRN

— 黒の剣士 (@EliteAlice1) August 5, 2020
... But Subaru and Emilia's cuteness ended up stealing the show today.
What a comforting smile~#ReZero pic.twitter.com/z9RYikbaOj

— Jun (@kJun_24) August 5, 2020
I gotta admit, those are such cute moments#rezero pic.twitter.com/EWxFOJw9RE

— B e n j i e #TeamRem #TeamYukino (@Flixxbeatz) August 5, 2020
Emilia ????????#rezero #リゼロ pic.twitter.com/qJ3XljzxvV

— Yumeko???? (@Phantomrider_Y) August 5, 2020
Ohhh she is falling in love ???????? #ReZero pic.twitter.com/DhmBtv6VxS

— Edible ???? (@hoesmadasf) August 5, 2020
Rem's never quite gotten the love she deserved from fans, so Garfiel had to make up for it.
Amen to that, brother.#ReZero #anime pic.twitter.com/wp3ZuuZ0RN

— SegaJennis (@SegaJennis) August 5, 2020
Roswaal's revelation confirmed some fans' suspicions as well.
I could talk about so much stuff that happened this ep cause... damn a lot of stuff happened, but holy moly that conversation between Roswaal and Subaru was INTENSE, so good, the close ups too... and that OST.

And damn they showed his guts. #rezero pic.twitter.com/Gd3mrkpJED

— Setowi (@DerSetowi) August 5, 2020
I always love it when #rezero uses Subaru's power to play with perspectives Because of what we've seen all of this from his perspective, we know how absurd Roswaal's plan was, how many times it failed. pic.twitter.com/L6XDhN8Hds

— Videogamep (@Videogamep3) August 5, 2020
And then …
ELSA IS BACK!!! ???? #ReZero pic.twitter.com/FiC8pgrfKR

— Joseph (@JosephAvocado) August 5, 2020
SNAP! Let's see how our boy can overcome the bowel hunter once again!#rezero #rezeroSeason2 #anime #isekai pic.twitter.com/RcvM3oeSHA

— MsB(Vitch)DaSecond (@MsVitchDa2nd) August 5, 2020
Bowels out for elsa #rezero

— Decrazy1 (@decrazyonee) August 5, 2020

Where will Subaru start over next in Re:ZERO? We'll have to wait until next week to find out!
What did you think of this week's episode? Let us know in the comments below! And don't forget to watch Re:ZERO -Starting Life in Another World- on Crunchyroll and tweet your thoughts with the hashtag #ReZero!

---
Danni Wilmoth is a Features writer for Crunchyroll and co-host of the video game podcast

Indiecent

. You can find more words from her on Twitter

@NanamisEgg

.
Do you love writing? Do you love anime? If you have an idea for a features story,

pitch it

to Crunchyroll Features!