Which one do y'all like the most?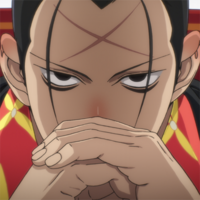 SPOILERS AHEAD FOR THE GOD OF HIGH SCHOOL SEASON 1.
Recently, Crunchyroll held a poll to see which character in The God of High School fans seemed to favor the most. And even though there's only been (at the point of this article's publication) six episodes aired so far, I think that's plenty enough for people to get a grasp on the fighters they prefer. I've been writing weekly articles about the series and one of the best parts is seeing the specific characters and moments that people respond to. When Jin and Han broke up the wedding in Episode 4, there was an eruption of "MY BOYS." When Mah Miseon landed a Stunner in the first episode, my mentions immediately filled up with "Stone Cold" Steve Austin gifs. And when Han and Jin had their brutal battle in Episode 5, people wondered why an anime would go and make them feel this way.
In short, The God of High School has had enough great character and action moments for fans to be able to pick favorites. And so they did, over 61,000 of them. So allow me to run down the ranking of The God of High School characters, as voted by you:
12. Oh Seongjin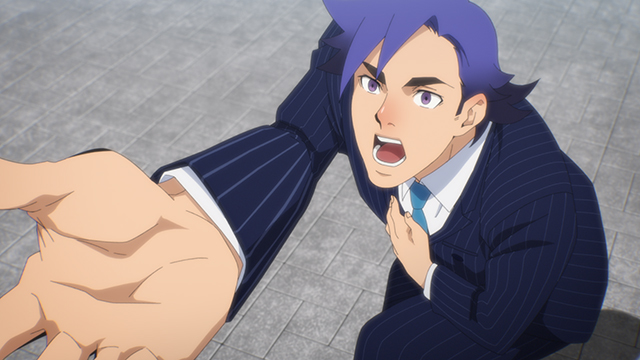 The rich dude who tried to marry Yoo Mira in Episode 4 and then stole her sword and sped away in his car? Yeah, last place definitely tracks.
11. Kang Manseok
Kang's most notable personality traits were being mean and cruel to everyone around him, so it makes sense that only a few people would see his name and think "Finally, a man of the people."
10. Baek Seungchul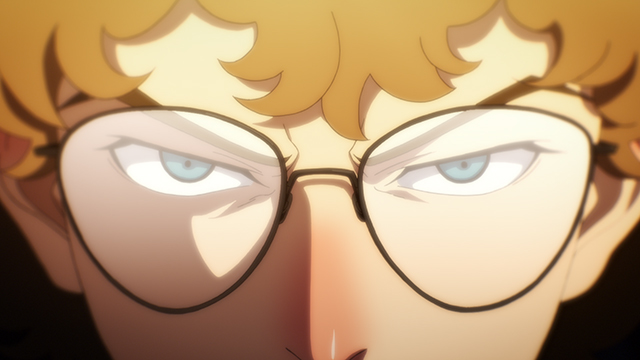 This dude would beat up people with a metal baseball bat while he stood around reading a book. If you've ever been in a coffee shop enjoying a novel or a manga volume only to have someone stand waaaaay to close to you and say "WHAT ARE YOU READING?" I can see how that might be #goals.
9. Mah Miseon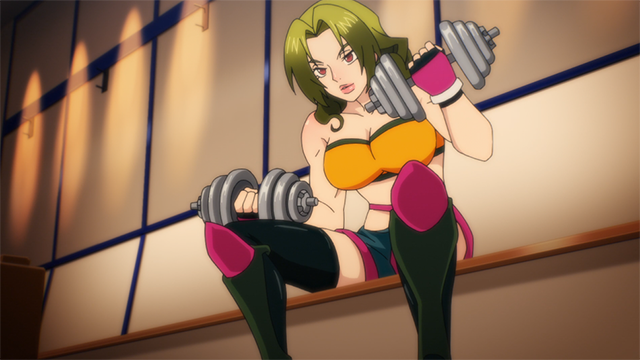 I explained in this article why inserting professional wrestling into fictional stories as some kind of lethal martial art is so fun and I'm glad that a few of y'all felt similarly.
8. Go Gamdo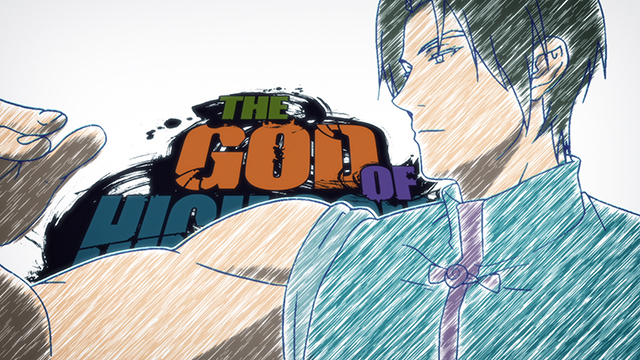 The Tai Chi user may have been brutally eliminated from the preliminaries in the second episode by Kang Manseok, but he's still in the opening credits and thus still in our hearts.
7. Commissioner Q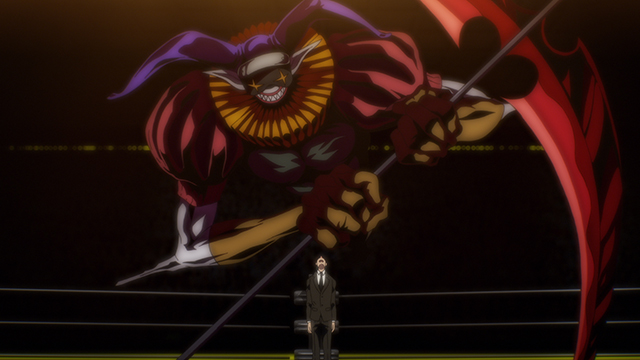 This dude, frustrated by Jin Mori Jin Mori-ing all over the place, outright summoned a JoJo's Bizarre Adventure-esque Stand. It was awesome.
6. The President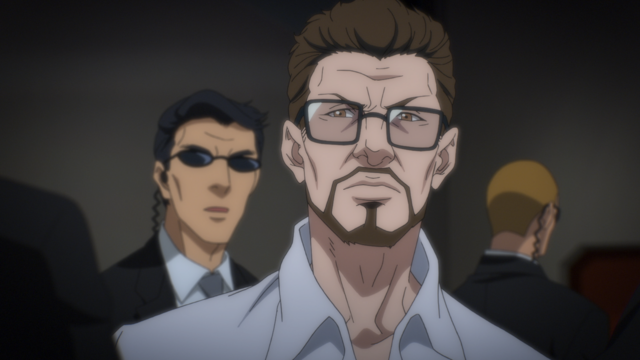 As the worldwide box office for Marvel films can attest, never underestimate the power of Robert Downey Jr.
5. Nurses Heal and Sai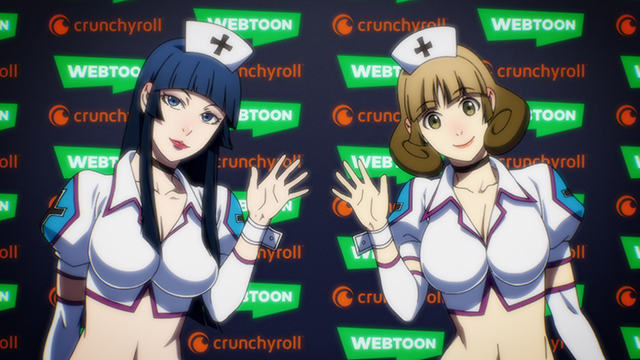 They seem nice.
4. Park Mujin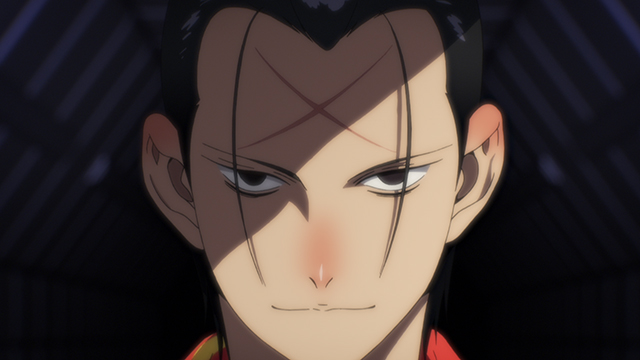 Park Mujin is the organizer of The God of High School tournament and we don't know a lot about him aside from the fact that he seems pretty calm and his hair has little horns. But people getting really interested in mysterious characters is nothing new. Boba Fett has about four lines in The Empire Strikes Back and Star Wars fans around the world deemed him the coolest character ever.
3. Yoo Mira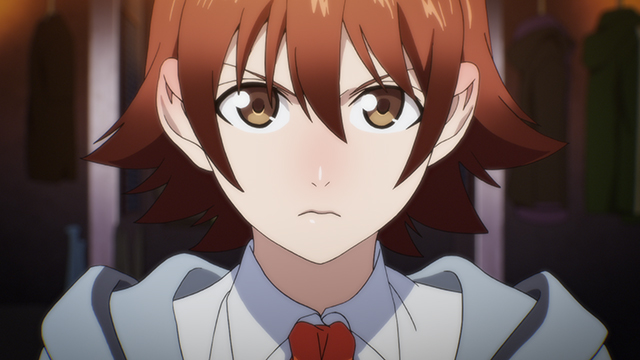 Strong-willed, proud and competitive, Yoo Mira comes in at third place. Dedicated to keeping the Moon Light Sword Style alive, she refuses to give up or let her friends give up. Even though she was eliminated from the preliminaries by Han, she still tells him that he needs to get it together when she sees him drop his guard during his match with Jin Mori. And afterward, she tells him that she'll get her win back against Han eventually. I hope she does.
2. Han Daewi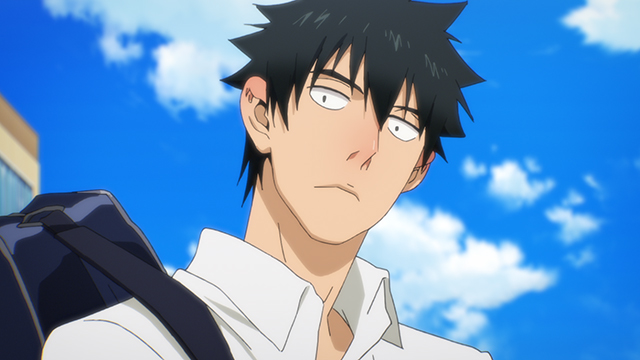 Han Daewi spent the first few episodes as the cool, composed member of the main trio, before a tragedy in his life revealed a side of him that was full of rage. Along with making him more of a three-dimensional character, it also gave us one of the best fights in the series so far, and I can't wait to see how Daewi's style and attitude change now that he feels less burdened and knows that his late friend would be happy with him and his choices.
1. Jin Mori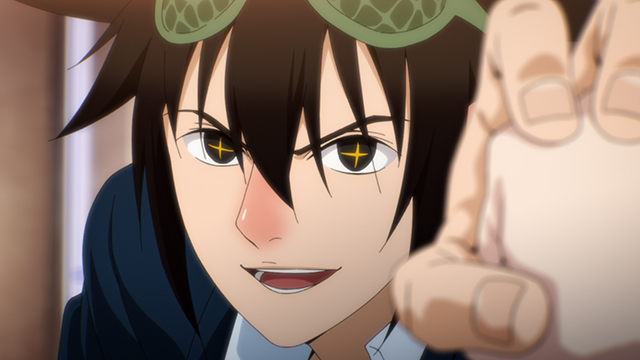 The main character of The God of High School and an expert in Renewal Taekwondo, Mori is a man with simple tastes: He likes fighting, he likes sleeping, he likes food, and he likes poking fun at you. He also has some of the best fight scenes in the series and I can't wait to see where he goes now that he's won the God of High School preliminaries.
Who is your favorite character in The God of High School? Let me know in the comments!
---
Daniel Dockery is a Senior Staff Writer for Crunchyroll. Follow him on Twitter!
Do you love writing? Do you love anime? If you have an idea for a features story, pitch it to Crunchyroll Features!