We're spotlighting special anime characters who live their lives all over the spectrum of gender!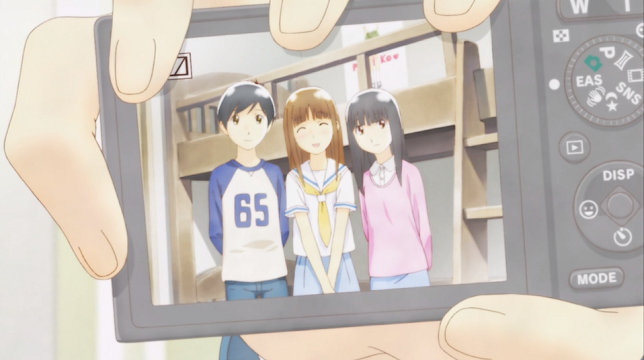 As we come to the end of Transgender Awareness Month, there's a lot to account for within the community. During this time, we take a moment to mourn trans lives past and present who were lost to violence and oppression, but we also celebrate the amazing strides that we continue to make around the world. All in all, we bring a spotlight to trans culture in all shapes and forms throughout the month of November.
In the spirit of Transgender Awareness Month, we're taking a look at some of the positive representation of trans people in our favorite anime. Trans anime characters are more prominent than people might realize, between recurring characters in popular anime who have their own compelling arcs and shows that portray thoughtful and insightful explorations of gender. They've been superheroes, pop idols, magical familiars, and often flaunt their identities with grace and strength.
Let's close off Transgender Awareness Month with a bang by celebrating some wonderful and inspiring anime characters who have carved their place in positive trans representation.
Fire Emblem (
Tiger and Bunny
)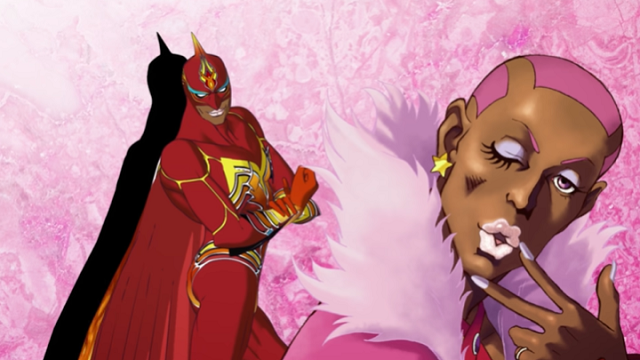 Image via BN Pictures
Among the league of sponsored superheroes protecting Sternbild City in this 2011 sci-fi romp, Fire Emblem is easily the most eccentric of them all. While their depiction in the initial series left a lot to be desired, the pyrokinetic hero received a rather compelling arc in the 2014 movie.
In their childhood, Nathan Seymour was the target of hate and ridicule for wanting to present more feminine. That harassment followed them well into their adult years as they tried to come even further out of the closet with the way they dressed. Having overcome all of that, Fire Emblem went on to become one of the most successful heroes in the city in a Cinderella story that's both emotional and inspiring.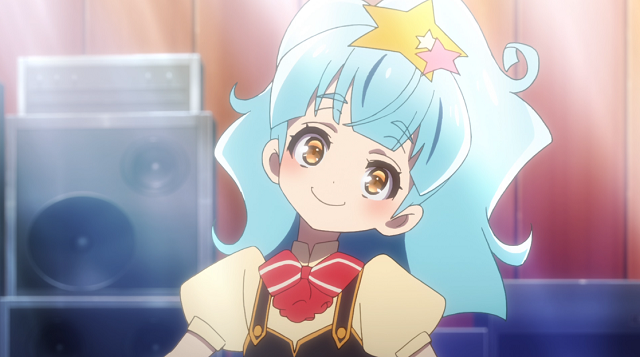 A recent and very prominent example of transgender anime representation, Lily Hoshikawa displays all of the trademarks of the transgender experience. She has a deadname, dysphoria over her changing body that actively led to her death, and relief in the fact that she no longer has to worry about male puberty in her undead state. As a zombie, Lily projects tons of confidence and affirmation in her gender identity and uses that energy to help propel her idol unit to stardom.
Desmond (
Carole and Tuesday
)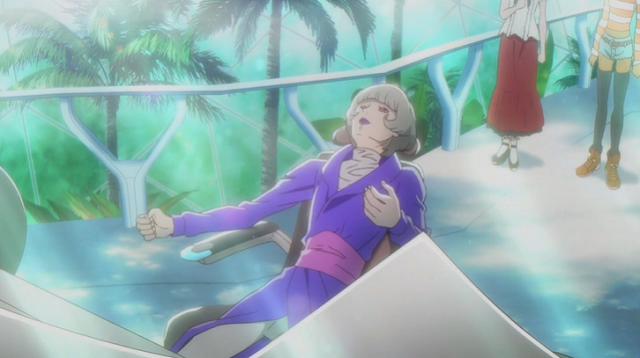 Image via Netflix
Though a relatively minor character in Shinichiro Watanabe's 2019 musical anime, Desmond was portrayed as a popular and influential artist in the Martian music industry. Due to some sort of influence from the planet itself, they began to display male and female characteristics in their body. It placed a strain on their body, but they were also able to use the experience to revitalize music on Mars as a whole. There's nothing better than seeing a trans person rise to success.
Sailor Starlights (
Sailor Moon
)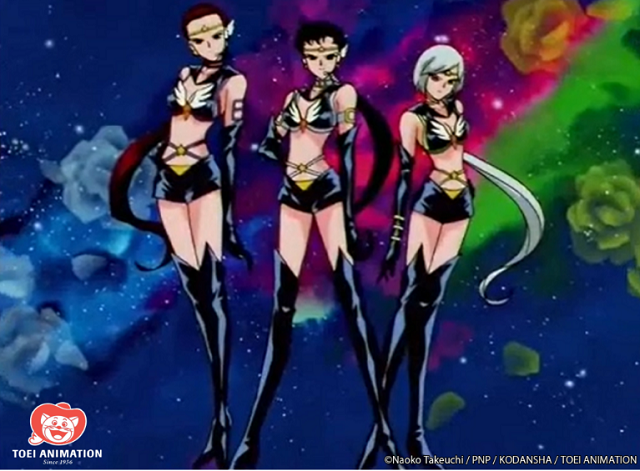 Image via Hulu
Among the many groundbreaking examples of feminism and LGBTQ+ representation shown in one of the most iconic magical girl anime of all time, the Sailor Starlights stand out as remarkable trans heroes. Introduced in the fifth and final season of the original series (which got its first official US release as recently as 2019), the Starlights are a team of Sailor Soldiers who disguise themselves as a popular boy band among civilians. Having heroes who consistently switch genders to save the day and kick butt doing it is nothing short of awe-inspiring among transgender fictional characters.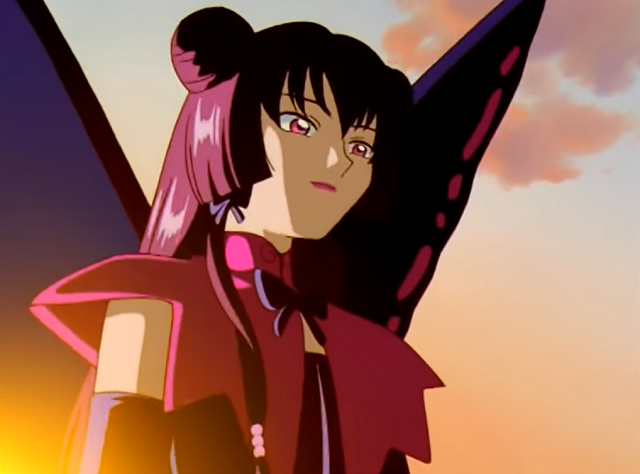 One of Eriol Hiiragizawa's magical familiars came in the form of Ruby Moon, who disguises herself as Nakuru Akizuki when interacting with humans. Though she uses female pronouns on a regular basis, she actively and proudly wields her agender identity among others. It's not often that a character in a children's anime can be that open with their gender identity, so it's immeasurably special when someone like Ruby Moon can.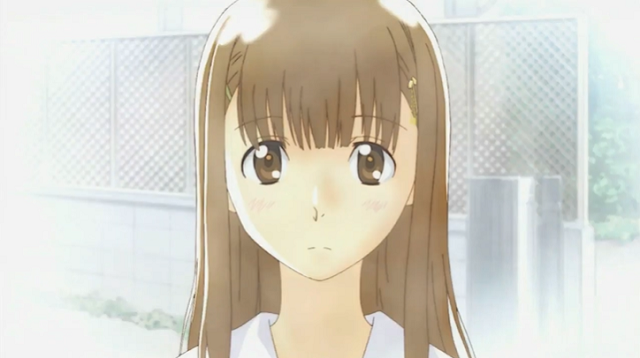 The beauty of this unsung 2011 gem is its focus on gender exploration among adolescents as a major subject matter. Wandering Son offers its characters a chance to discover and cultivate their sexuality in safe and welcoming environments; a feat that's rare enough in pop culture to begin with, let alone in anime. Aside from some regular human drama, the young students are able to present as feminine or as masculine as they like as they discover what it truly means to be their truest and most genuine versions of themselves.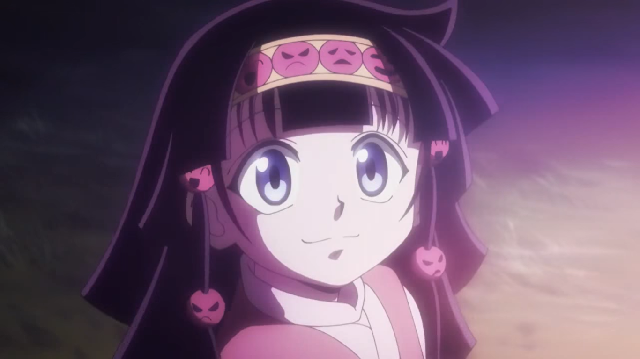 Among the enormous and eclectic cast of characters in this long-running series, Alluka stands out as a transgirl who plays a major role in the final arc of the 2011 anime. Alluka Zoldyck is the youngest sibling of Killua and was assigned male at birth. She also carries within her a spirit who she wants people to acknowledge and accept as part of her identity. Though she is consistently misgendered and mistreated by the rest of her family, Killua always makes it a point to defend and enforce her gender identity and welcomes every aspect of her personality with open arms. Otherwise, she has a significant arc throughout the series in which she is the only person who can save Gon during a major crisis.
Alluka is also regarded as the culmination of the original manga creator's experience in portraying trans characters in his work. Previously known for far more problematic depictions of trans characters in popular works like Yu Yu Hakusho, Yoshihiro Togashi has made it a point to consistently explore gender and further his knowledge on it throughout his career. After decades of trial and error, Alluka is easily the most nuanced and thoughtful depiction of a trans girl whose exploration is as insightful as it is cathartic.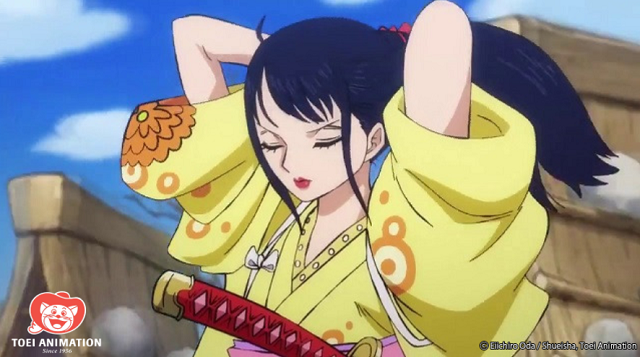 In this writer's opinion, One Piece's track record for transgender representation is questionable at best, if its overt reliance on gay and trans caricatures for comedy and spectacle is any indication. Enter the Wano arc, where the anime's apparent 180 on trans characters has resulted in the most sensitive and refined depictions of trans characters in the iconic pirate anime's long-running history.
As one of the strongest samurai in the nation of Wano, Kikunojo has a strong sense of justice and a will to protect her country. Despite her renown as a male warrior, she describes herself as "a woman at heart" and presents progressively more feminine as she teams up with the Straw Hats against the tyrants residing over Wano. In a rare occurrence for One Piece, her gender identity is never brought up for ridicule. Instead, she is revered for her beauty and is able to fight on equal footing with some of the most powerful samurai and pirates in the world. As far as One Piece's previous failed attempts at trans representation go, Kikunojo is easily a breath of fresh air in terms of her strength and characterization.
Hana (

Tokyo Godfathers

)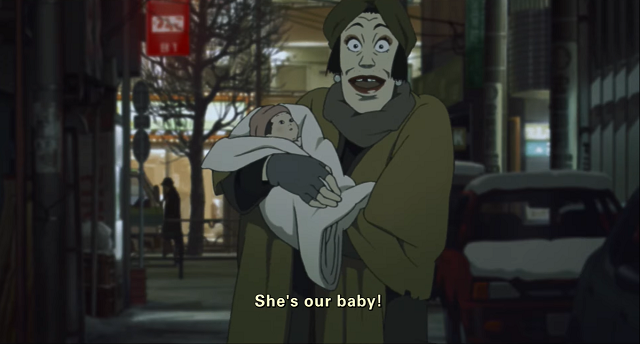 Image via GKIDS Films
In Satoshi Kon's award-winning tragicomedy, Hana is a compelling character marked by tragedy and determination. As a former drag queen, the culture she found herself in helped to inform the identity she displays even as she becomes homeless. Despite some ignorant statements from her cohorts, she still has her own community that loves her and welcomes her in her entirety.
In the 2019 English dub, she was even voiced by Shakina Nayfack, a rising Jewish transgender actor.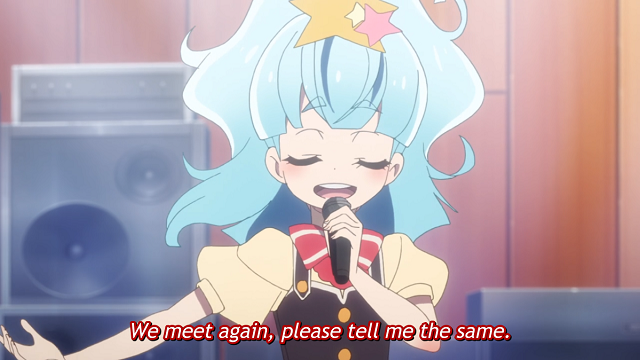 Anime has made many leaps and bounds in transgender representation. Like any form of media, there are always improvements to be made in equal and fair portrayals of trans characters. But from the most popular show to unsung but lovely little gems, trans representation can be found everywhere if you know where to look. Transgender Awareness Month is a time to honor heroes who live in and around and all over the gender spectrum, and our favorite anime characters are no different!
What are some of your favorite moments of representation in anime? What do you think shows could be doing better in the future? Comment below with your thoughts!
[Editor's Note] This piece was originally posted in celebration of Transgender Awareness Month

---
Carlos (aka Callie) is a freelance features writer for Crunchyroll. Their favorite genres range from magical girls to over-the-top robot action, yet their favorite characters are always the obscure ones. Check out some of their pop culture editorials on Popdust as well as their satirical work on The Hard Times.
Do you love writing? Do you love anime? If you have an idea for a features story, pitch it to Crunchyroll Features!