Read our exclusive interview with the staff behind Studio Kafka, the creatives behind the upcoming Ancient Magus' Bride OAD series!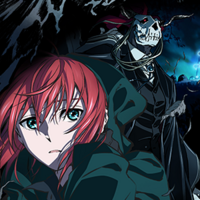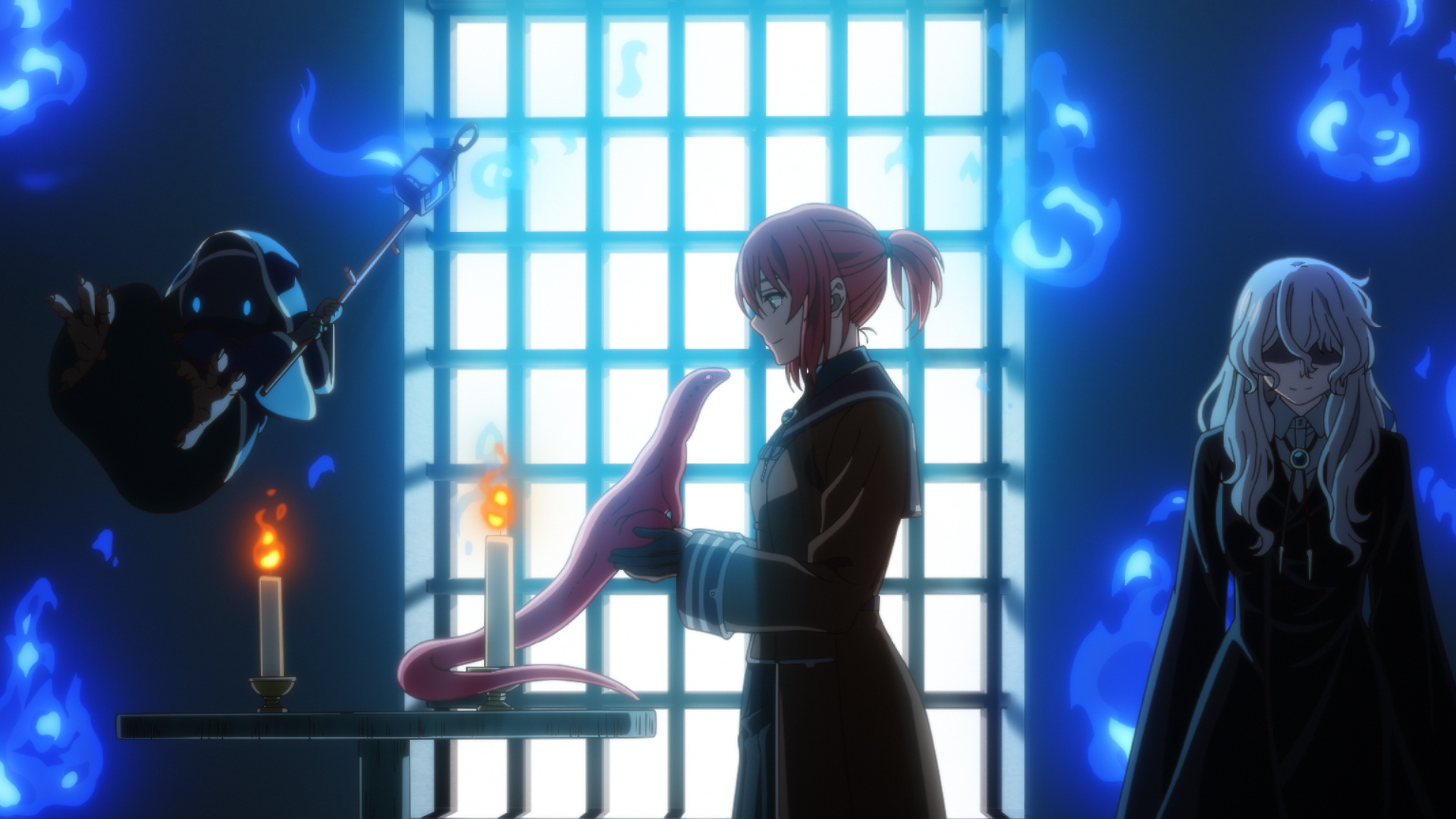 The following interview was provided in Japanese exclusively to Crunchyroll News and further translated to English for publication.
---
On March 10th, there was an exciting announcement about the new anime project for The Ancient Magus' Bride. It's been three years since the series aired its last episode, and fans have been waiting for the new production. This time, it will be produced by Studio Kafka, a newly established animation studio. Today, we interviewed the three founding members, Kouichi Naruse, Kazuaki Terasawa, and Takahiko Abiru. Let's find out how the studio was established, their visions, and about the new project for The Ancient Magus' Bride.
First, could you tell us about how you all came together to start Studio Kafka?
Naruse: When the new project for The Ancient Magus' Bride started last year, Studio Kafka was established because I wanted to create a studio that was dedicated to it. I've always wanted to have my own production company, so the timing was perfect. When I first started working in this field, I had such a great time working on a project with Mr. Abiru and Mr. Terasawa. I had always wanted to create something with them again, so I asked them if they would join me.


Mr. Terasawa and Mr. Abiru, what did you think when you first heard about starting a company with Mr. Naruse?
Terasawa: Mr. Naruse and I went to the same college, so we've been friends for a long time. When I first heard about starting the company, I thought we could probably do something fun and exciting together using this opportunity. Then, Mr. Yamamoto from Twin Engine Inc. decided to support Mr. Naruse and we were all on board.
How about you, Mr. Abiru?
Abiru: They were always talking about starting a company.
Terasawa: Yes. We always talked about it.
Abiru: Yeah. So I knew you would do it someday, but I was surprised it happened so soon. I think it is our fate that our first project is The Ancient Magus' Bride, which has been longed for by so many fans.
Naruse: I started working in the anime industry because of Mr. Terasawa. We went to school together so I knew he was an interesting person, and I thought it'd be cool to start a production company where we bring his ideas to life.
Terasawa: We met when we were 19 and we've known each other for 12-13 years. We are practically best friends. I worked as a production assistant before, and I always admired Mr. Abiru not only for his great skills but also for his personality. I honestly didn't think he'd say "yes" when I asked him to join, but he did! I was so happy!
Abiru: I've been in this field longer than them and have met so many people. I think they are very passionate about what they do. I haven't seen a lot of people who are eager to start their own companies. But Mr. Naruse wants to start one and be a producer while Mr. Terasawa wants to be a director. They have clear visions and goals, and I admire that.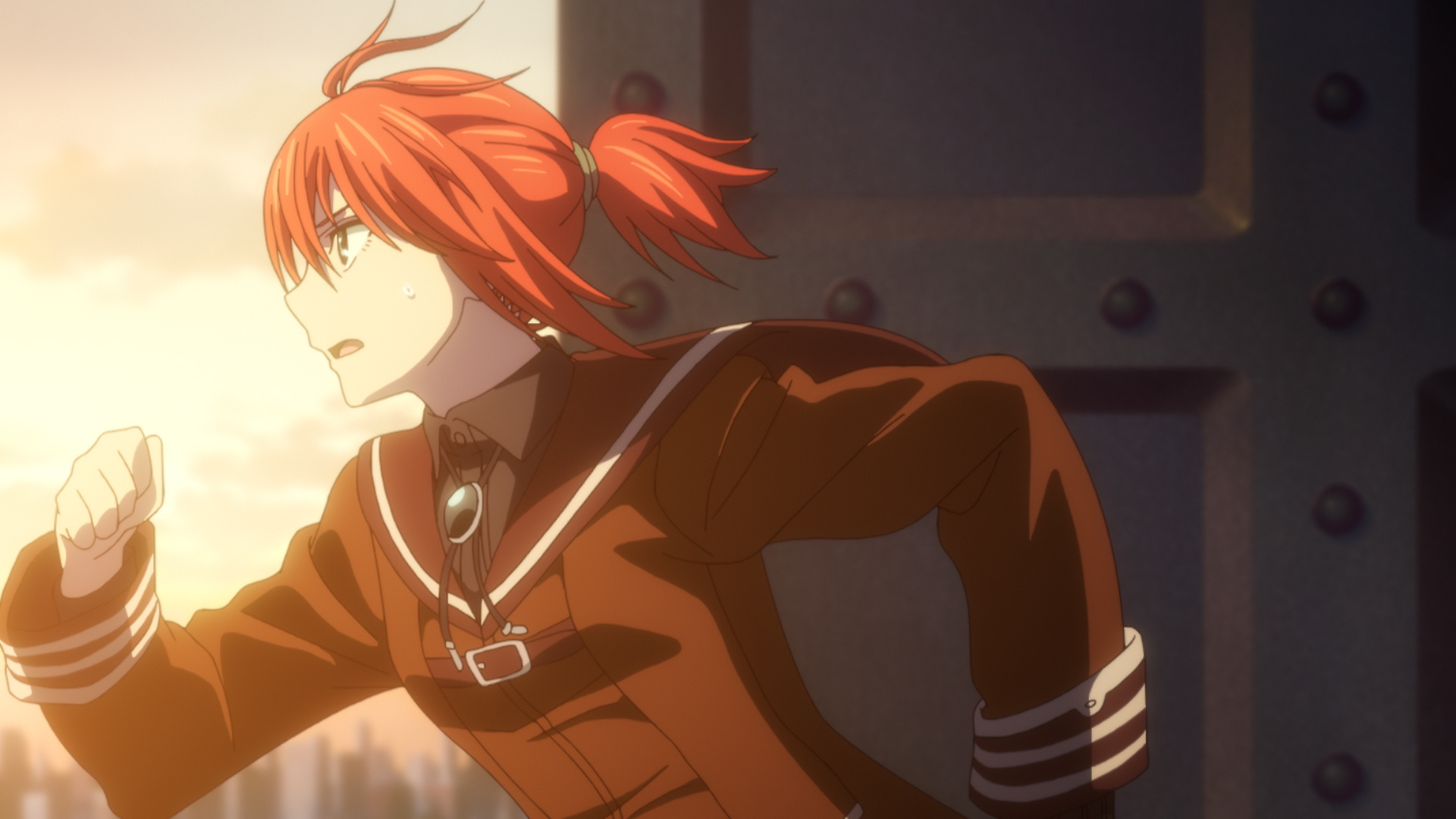 Wasn't it a big decision for you, Mr. Abiru?
Abiru: Yes. But I think I agreed to join them within 24 hours after they invited me. I've worked with them in the past and have trust in them.

Could you tell us what Studio Kafka would like to achieve? How would you describe your goals and ideal production style?
Naruse: We believe that it's important to pay attention and put great care into creating each scene. To do so, we will have several teams, each including a pair of a unit director and animation director. By centering our projects around them, we believe we will be able to steadily provide films with great quality. Also, all the creators are working so hard and I'd like to compensate them to match their effort.

What kind of films would you like to create in Studio Kafka?
Naruse: I had opportunities to work on high-quality productions in the studio I previously worked at. There, I always thought about what kind of films I truly wanted to create. At Studio Kafka, we want to create animation that's dramatic and attracts viewers with its high-quality animation.
Terasawa: The first season of The Ancient Magus' Bride contains beautiful animation with intense saturation, and the landscapes are just stunning. We are working on OADs (Original Anime DVDs that will be attached to the limited edition of the comic books) and we'd like to portray the world of the original manga by putting in great care and details. We have some challenges as we are a young company. However, we will do our best to recreate the world of The Ancient Magus' Bride.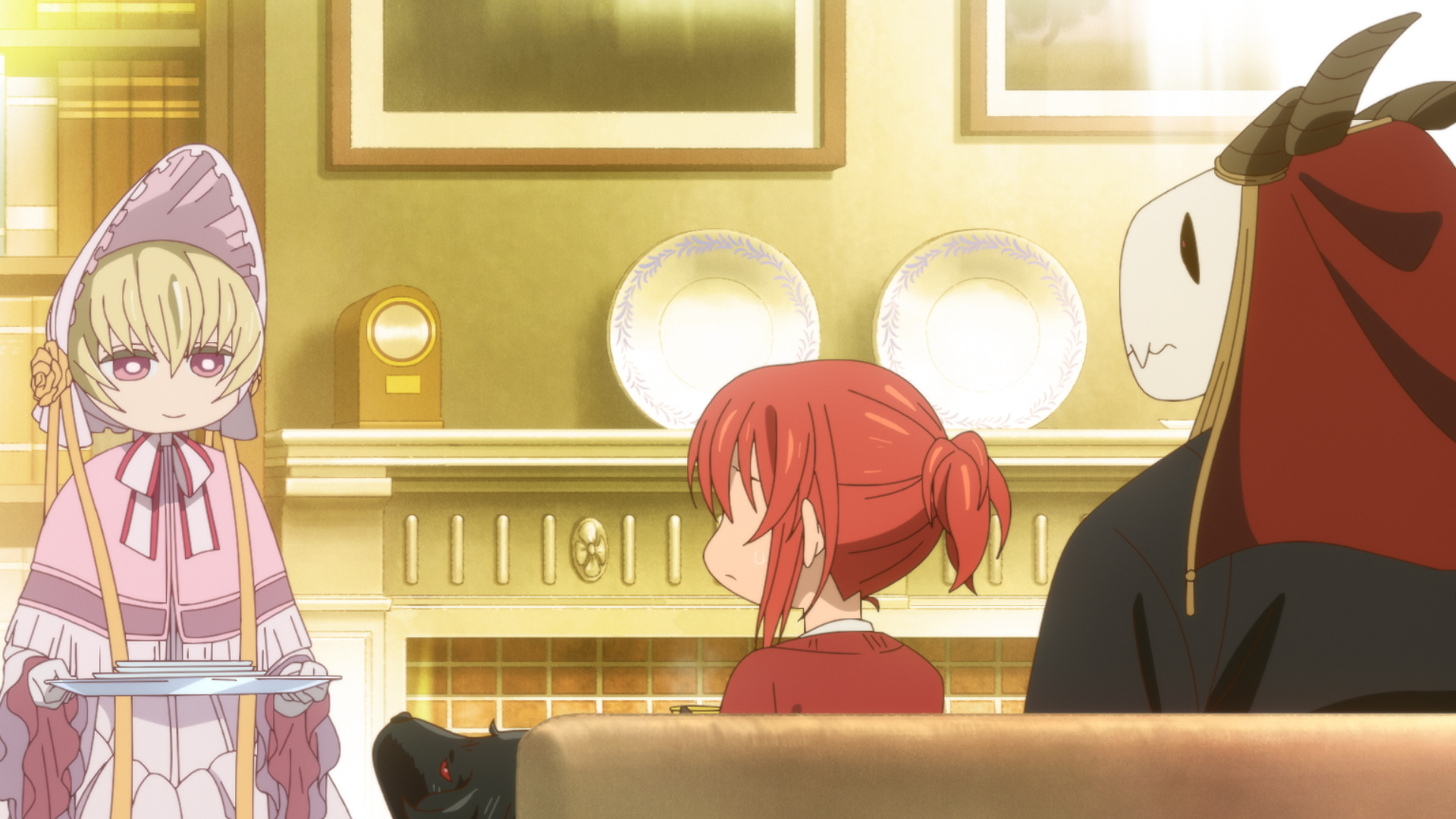 There are many fans of The Ancient Magus' Bride overseas. Do you think about them while creating?
Terasawa: I'd say we learn a lot from the fans overseas rather than try to include their tastes in our work. When we talk about videos, for example, Japanese dramas and foreign dramas have different color grading. A lot of foreign dramas use colors like you see in movies by diminishing color value and adding ambiance. I'd like to do something like that for The Ancient Magus' Bride and differentiate it from other slice of life anime in Japan.

What do you think are the strengths of Studio Kafka?
Naruse: Our staff is very close. Because of COVID-19, we are working remotely, but we always have our voice chat turned on while working so that everyone can communicate with each other as needed.
Abiru: Sometimes, meetings just happen naturally while working.
Terasawa: Yes. We surely talk about the project, but we also chat about things like films we were inspired by.
Abiru: Honestly, we may be communicating better than pre-COVID time. I think we weren't chatting as much when we were working side by side in person.
Terasawa: At Kafka, our company culture is pretty friendly, even with directors, producers, and Mr. Abiru who is an experienced character designer. We are always serious about our work, but we can communicate with each other just like friends do.
Naruse: We don't want to interrupt anyone's work, but conversation is important and I believe we are mindful of that.

What are some of the challenges?
Naruse: We don't have enough people right now so we need to find more talent. I would love to work with people with different backgrounds.
Abiru: It's difficult in the anime industry to find the people you need. Despite that, Kafka has been able to secure the team we have thus far. This is thanks to Mr. Naruse's personality. I was impressed that we have been able to cast experts like Mr. Kouhei Tokuoka, the animation director.
Naruse: Thankfully, we've been able to acquire talented members in our company.
Terasawa: I believe that we will create great films by collaborating and respecting each other's skillsets.
Can you talk about the OADs for The Ancient Magus' Bride? On March 10th, the PV was released for the new project. What were some of the things you particularly paid attention to?
Terasawa: One of the things we paid attention to was to make sure that the viewers can remember the story of The Ancient Magus' Bride after three years. We didn't want to bombard them with the brand new version but rather wanted them to build up their excitement for the new project by remembering the first season. We were carefully crafting this process during the composition and storyboard creation.
The other thing was to recreate the atmosphere and setting of the original manga into the animation. The PV is centered around the school for magicians, and it has a bit of a dark feel and features relationships among teenagers. To show this in our animation, we carefully chose the colors and expressions of the characters.
Naruse: Did you feel pressured?
Terasawa: To tell you the truth, I had to rewrite the storyboard for the PV. The original team asked for more dynamic cuts as it's been a while since the last time the manga was animated, so I had to brush it up. It was a lot of work at the time, but I can see the accomplishment now. I am thankful for the opportunity because it was a great learning experience for me.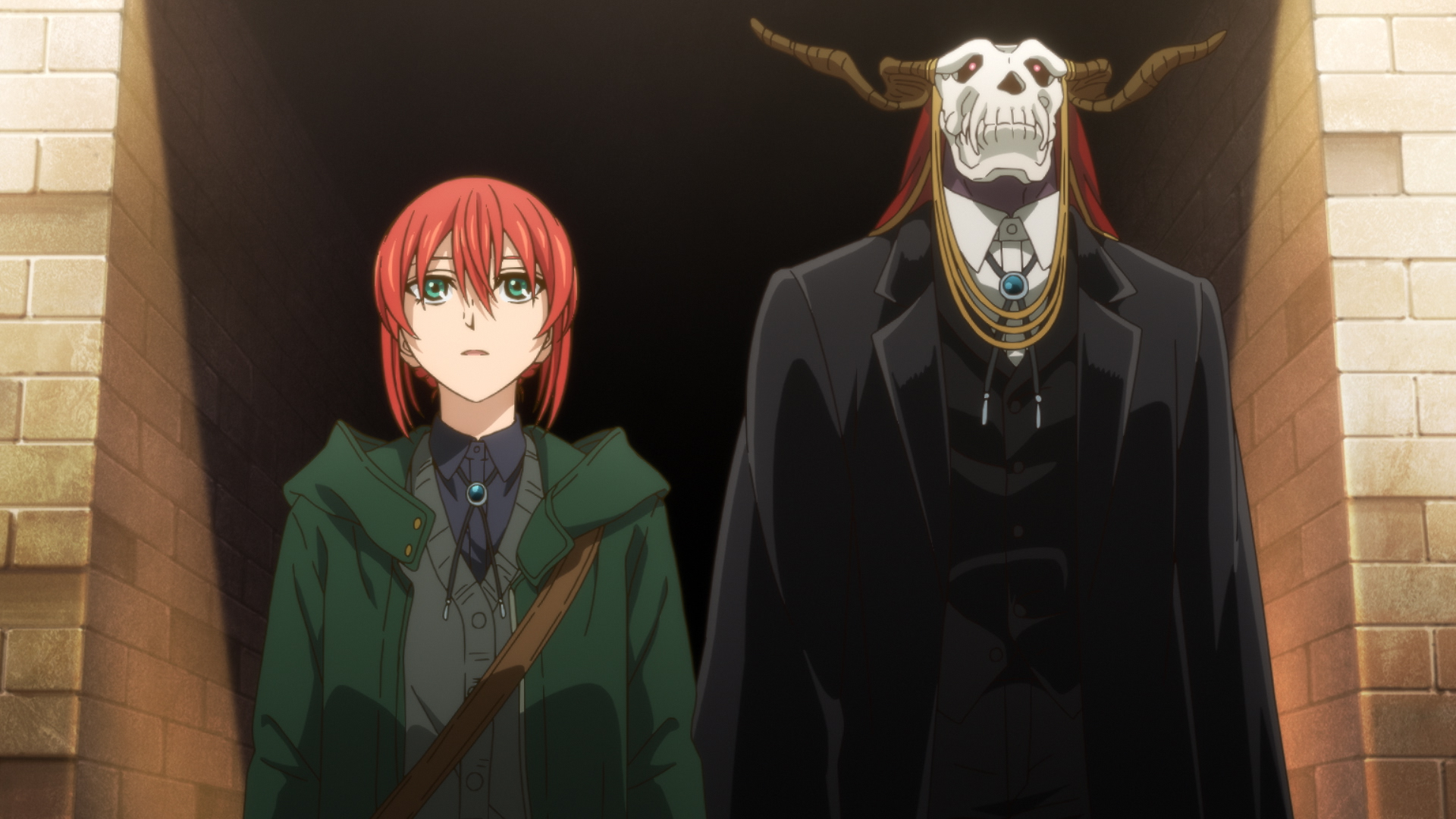 When you are creating animation from manga, what are the things you consider?
Terasawa: I think it's important that I, as a creator, understand the original manga a little deeper than when I'm just reading it as an audience. The more I read, the more I understand the details Kore Yamazaki wants to express in the original, such as the psychological states behind each character's actions. By working on this project for a period of time, I've started to feel like I have a deeper understanding of her perspectives. I pay attention to that.
Lastly, is there anything you'd like to say to the fans?
Terasawa: The draft for OADs was created by Kore Yamazaki. Her work reminds us of folktales where something scary happens but the end remains a mystery. I think it's brilliant. These OADs definitely have that aspect so I hope you will enjoy it. I can tell you this, I'm having lots of fun creating it!
Naruse: By combining the new staff with the staff from the first season, we are creating animation that's different and has its own charm. I hope lots of people will have a chance to watch it.
Abiru: The most important thing is for the viewers to enjoy the project, and we often say that it's important for us to enjoy creating it as well. We believe that's possible at Studio Kafka. It is a young studio, but we are committed to make that our advantage. We all have different roles as a producer, director, and animator: I have experience, Mr. Terasawa has great ideas and visions, and Mr. Naruse has balanced views and flexibility. We complement each other's weaknesses and will do our best to create great films at Studio Kafka. We hope you'll enjoy it!