It fits comfortably in the genre in a number of ways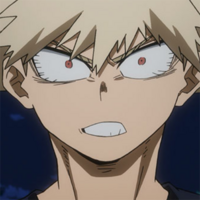 In 1989, Batman became the first film to make over $40 million in its opening weekend. In 2002, Spider-Man became the first film to make over $100 million in its opening weekend. In 2007, Spider-Man 3 hit over $150 million. In 2012, The Avengers nabbed over $200 million. And in 2019, Avengers: Endgame got over $350 million. Despite the fact that there have been concerns over "superhero movie fatigue" for literal decades now, it's a genre that shows no signs of slowing down. As its universes expand on streaming services like Disney+, it's apparent the age of the cinematic hero might be an indefinitely lengthy one.
As Marvel Comics luminary Stan Lee once said: "The pleasure of reading a story and wondering what will come next for the hero is a pleasure that has lasted for centuries and, I think, will always be with us." In that quote, it seems our destiny is almost sealed — we crave heroes and we crave their stories and we crave their sequels.
This is the environment in which My Hero Academia was born.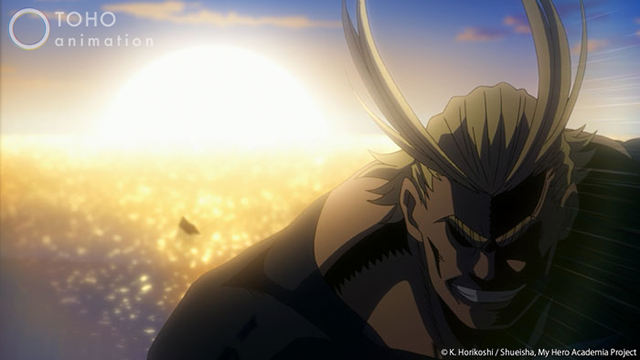 My Hero Academia is, first and foremost, a superhero story. One could argue that most narratives of its ilk are superhero tales — anime like Dragon Ball, Naruto, One Piece, and others are full of good guys shutting down malicious attempts at local or world domination — but My Hero Academia embraces the iconography, both thematic and physical, of the superhero in a way that many other stories don't. In fact, it might be one of the purest explorations of that kind of universe ever in fiction. It's a world where heroism is practically currency, where roughly 80 percent of the earth's population is imbued with some kind of inherent genetic power.
Populating your superhero story with powerful people instead of going the typical cinematic route of having one or two supernatural characters with a supporting cast of everyday folk might have been subversive 20 years ago. But in the age of the Avengers, where multiple heroes cross in and out of each other's storylines and the narrative objective was to eventually wrangle them all in one mega-movie, My Hero Academia fits comfortably. That doesn't render it as uninteresting, though. Instead, rather than build to the issues that will inevitably crop up in a world full of Supermen, these themes are inherent in the story.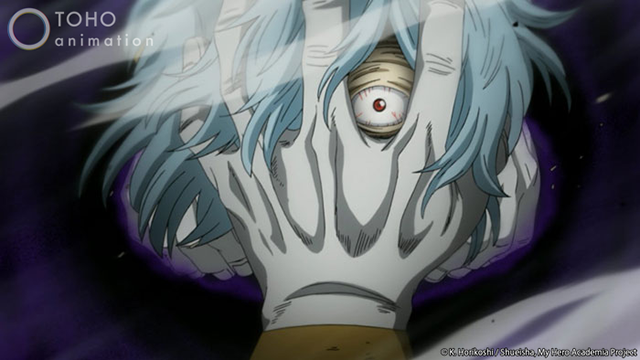 As such, most of the plotlines have to do with the idea of rampant heroism and the backlash that it would create. Plenty of superhero films address this (multiple Batman movies make the case that if there were no Batman there would be no Joker), but in My Hero Academia it is a constant struggle. Overhaul, wearing a variation of a 17th-century plague doctor mask, looks at these "Quirks" as if they're a disease. Stain is against superheroes using their status for fame. Tomura Shigaraki wishes to destroy society as we know it, hating its values and its borderline divine treatment of figures like All-Might. These patterns are not just repeated in My Hero Academia, but inevitable. They are anime embodiments of that "superhero fatigue" article I shared above, except in this case they hurt and destroy in their attempts to find an alternative to the super status quo, rather than write essays in The New York Times.
It's certainly an enthralling formula, though: My Hero Academia continues to be a best seller and has won numerous awards. Its anime has been similarly well-received. Despite the fact that superhero films very rarely have the same box office prominence in Japan as they do in America, My Hero Academia has been able to make an impact. That might be because, at its core, My Hero Academia adapts the ethos found in a hero that many Japanese creators really do enjoy: Spider-Man.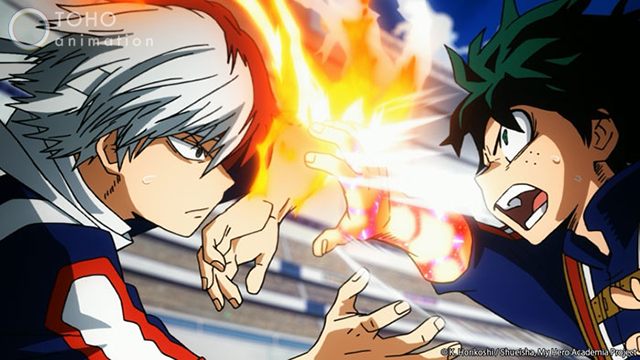 Kohei Horikoshi, My Hero Academia's creator, loves Sam Raimi's Spider-Man films. Creator of JoJo's Bizarre Adventure, Hirohiko Araki gushed over his love of Spider-Man 2 to director Sam Raimi during an interview. Yusuke Murata, illustrator of One-Punch Man, has done some absolutely amazing work when it comes to posters for Peter Parker's cinematic adventures. Hideo Kojima, a video game designer whose creations are absolutely inspired by anime, called Into The Spider-Verse a "great masterpiece" and was "moved" by Spider-Man 2. After it became the best-selling game to be developed in the West but funded by Sony since 1998, Japanese game developers voted Marvel's Spider-Man as their 2018 game of the year. So why the embrace of this particular character?
Journalist Kuremasa Uno told the Japanese site Business+IT that it's because Japanese youth are more accustomed to embracing younger heroes. Since so much of Spider-Man's Hollywood journey deals with him experiencing problems as a teenager and young adult, he fits in among the protagonists of series like Gundam or Naruto. Hideo Kojima even told Famitsu that Spider-Man is "similar to Japanese heroes," as he has "worries."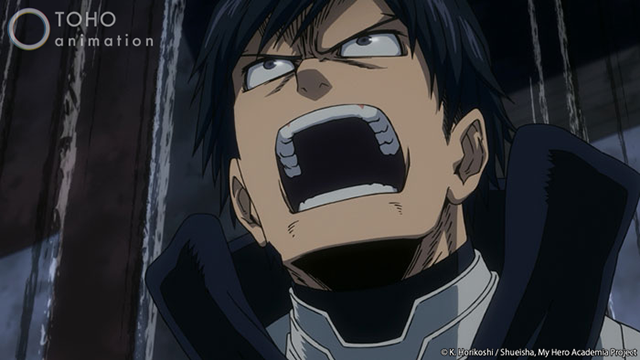 The aspect of youth is particularly interesting, as it's what often renders heroes like Spider-Man to be the most relatable of all of their peers and rivals. In the comic book world, age tends to warp characters, turning them into beacons of impossible standards rather than troubled everymen. We have little in common with the hulking, aging Batman snapping bones in Frank Miller's The Dark Knight Returns. We are enthralled with the story on a narrative level. Even the legendary curmudgeon of the comic book industry, the supremely talented Alan Moore, found The Dark Knight Returns fascinating because it gave a hero a chance to end, rather than cycle through an eternal series of escapades. If you know Moore's stance on heroes, that's high praise, but it's hard to connect with him no matter how cool he looks taking down the Mutant Leader.
In youth we find common ground. We all grow up, and for the most part, we all experience that mix of angst, desperation, and uncertainty that comes with finding yourself on a bullet train to adulthood. In my interview with Matt Alt, author of Pure Invention: How Japan's Pop Culture Conquered The World, the writer/historian affirmed these feelings as especially true in anime: "It doesn't look at adolescence as a lesser form of adulthood and it doesn't condescend to the young people experiencing problems." That is true of My Hero Academia, which treats Midoriya's teenage problems as valid and worth concern, and is also true to Stan Lee's affinity for Spider-Man: "He's the one who's most like me — nothing ever turns out 100 percent OK; he's got a lot of problems and he does things wrong, and I can relate to that."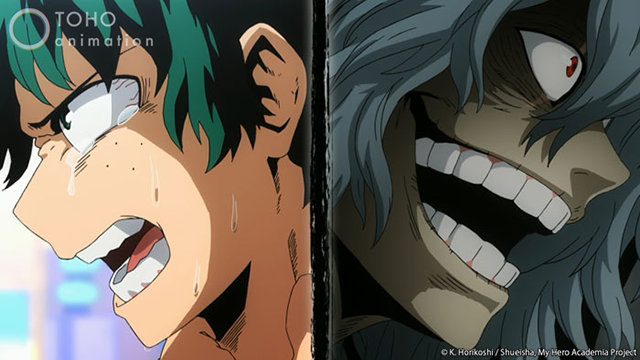 So perhaps it is in collecting a cast of characters that, like Spider-Man, are all dealing with youthful problems that Horikoshi found the fantastic formula for My Hero Academia. It's a world with teachers and Pro Heroes, but there is no real equivalent of a Justice League, no impenetrable class of demi-gods to impart moral lessons on not just younger heroes but the world at large.
Instead, much like in real-life youth, the characters of My Hero Academia and the class of 1A must discover those lessons for themselves. With that, the reasons for the aforementioned creators' adoration of films like the Spider-Man trilogy and Into the Spider-Verse seemingly become more clear. Though these films feature a ... ummm ... supportive supporting cast, the integrity must come from the hero alone in the end, no matter how tough their obstacles become. You are born with Quirks, but how you choose to implement them for the good of mankind is up to you. Great power, great responsibility, etc.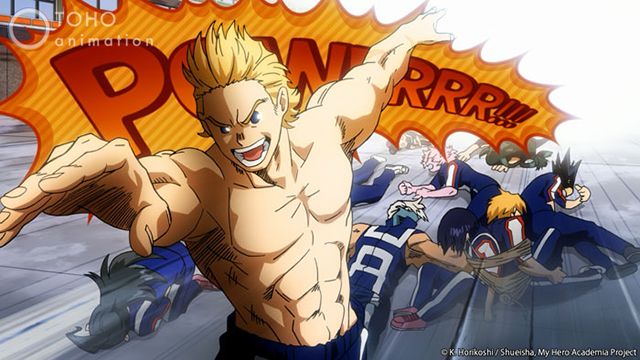 My Hero Academia and Spider-Man are not a 1:1 comparison as, again, the basics of its world and the attributes of its cast fit it more firmly with late-term Avengers films where dozens of heroes interact in a spectacle created by the sheer existence of their number. My Hero Academia rarely feels as lonely as Spider-Man tends to be. But in capturing the relatable qualities of adolescence and focusing on the "quirks" of what is essentially high school life, it does manage to hit some of the same high notes, notes that I imagine contributed greatly to its popularity.
Does that mean All-Might is an Uncle Ben character, with his "Now it's your turn" point to Midoriya serving a similar purpose to the "Great responsibility" speech? Eh, a little bit. But in relating it to the superhero genre that currently forms an entertainment monolith around the world, especially when it has to do with the character of Spider-Man, we start to unlock some of the reasons why My Hero Academia has been such a powerhouse series over the past few years. You can see just as much of Midoriya in Peter Parker as you can in guys like Naruto or Asta — characters that aren't relatable simply because they're young, but because we connect to their experiences of youth, experiences that are somehow both deeply specific and also beautifully universal.

---
Daniel Dockery is a Senior Staff Writer for Crunchyroll. Follow him on Twitter!
Do you love writing? Do you love anime? If you have an idea for a features story, pitch it to Crunchyroll Features.