Try not to bawl while watching these shows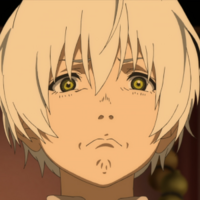 Anime is filled with stories of heroism and victory, often uplifting and exciting and designed to get your blood pumping. Sometimes, though, you don't want to feel good — sometimes you just want to revel in your emotions, sit through a sad story, and have a good cry. Luckily, anime has plenty of that, too, which is why we've put together this list of 10 shows that are guaranteed to start the waterworks when you're feeling down or just want something different once in a while ... Or you could just skip ahead to our "Try Not To Cry" video challenge and put your eyes to the test!
Looks can be deceiving, as director Atsuko Ishizuka's A Place Further Than the Universe skillfully proves. On the surface a sweet and lighthearted slice of life show about a group of friends making an unconventional trip to Antarctica, this show has some deeply personal and emotionally intense stories hidden behind each major character, giving far more gravity to the plot than one might expect. In particular, the shy but brave Shirase's desire to see her mother again will keep your eyes glued to the screen. By the time the series is nearing its conclusion, you'll inevitably find yourself confronting some truths about the fragility and precious nature of life itself. Even though you'll know what's coming way before it happens, you'll be so invested the tears will flow anyway.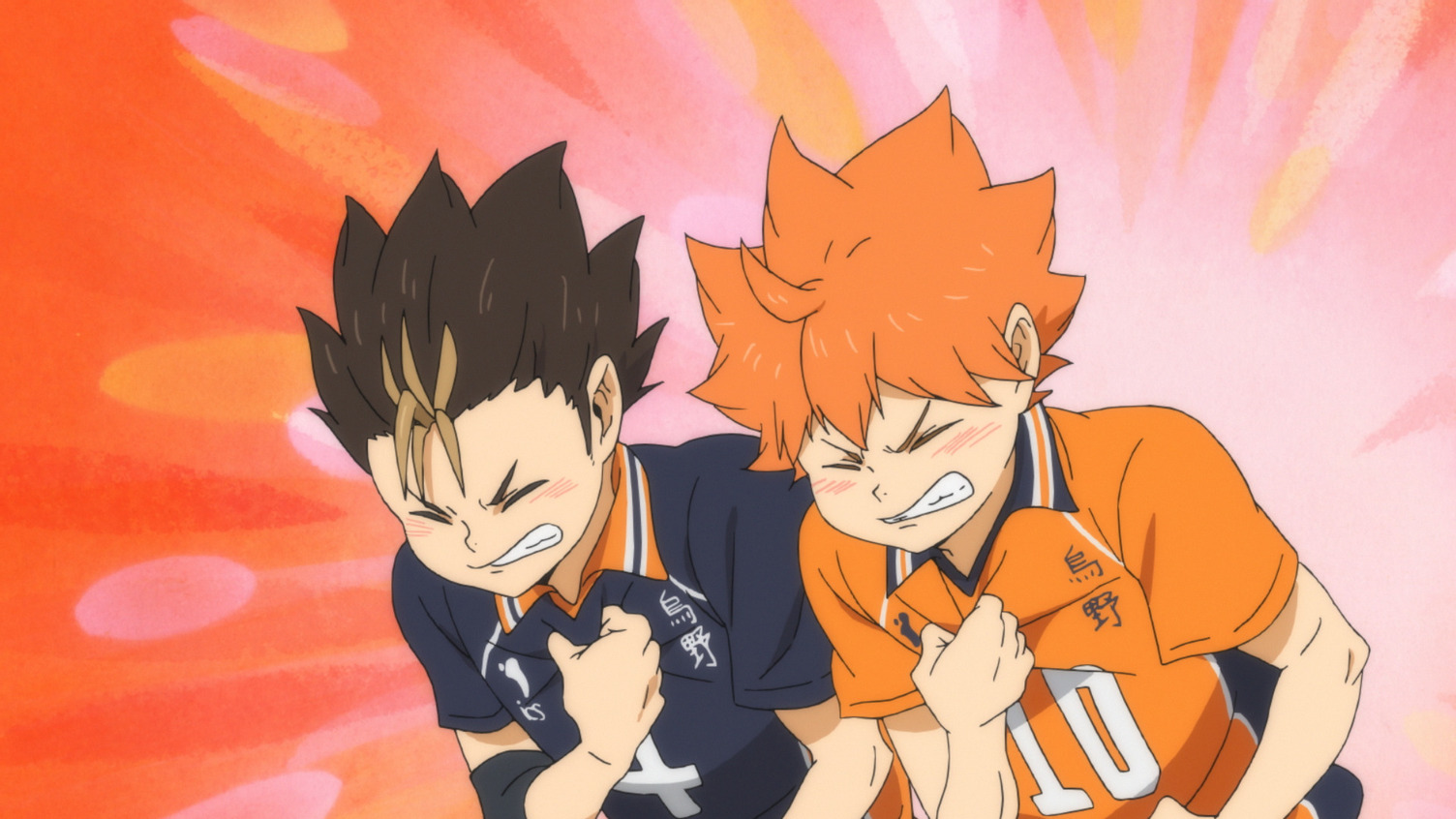 There's nothing more intense than the trials and tribulations of competitive high school sports, and if you don't agree, you've probably never seen Haikyu!! Shortstack Hinata and his fellow underdogs in the Karasuno volleyball team are fighting against all odds to prove to others — and more importantly, themselves — what they're capable of. The emotional highs and lows of their struggle to the top are equal parts "exciting rush to the head" and "wrenching punch to the gut." You'll find yourself invested not just in Karasuno's successes and failures but also those of each and every one of their opponents. There can only be one winner, after all, and there are few villains to be found on the court — just a bunch of kids who are trying their best despite seemingly endless obstacles. Whether your favorites win or lose, you'll find yourself shedding a tear or two along the way.
You might not expect an anime like Hunter x Hunter would make you cry. It's a big adventure series following Gon and his friends as they see the world and pursue their dreams — should be exciting and fun! But the world of Hunter x Hunter is a brutal one filled with schemes, tragedy, and loss around every corner. What begins as Gon's wide-eyed journey slowly becomes a gut-wrenching series of pitfalls and trauma. Seeing our heroes succeed is still the appeal at the end of the day, but the process of getting there is rough and while the characters on-screen shed well-deserved tears, it's likely you'll find yourself doing the same.
If you're into love triangles and relationship drama, Honey and Clover is the anime for you. Following a group of college friends attending the same art school, this show features a heartbreakingly relatable series of romantic trials and tribulations, spinning many webs of love and frustration along the way. Though technically a romance show, this one's not for people who want clean, happy endings. Unrequited love is the name of the game here, and in their pursuits of love they find out more about themselves and each other than they were ever expecting. Honey and Clover is made even better by having a cast of adults — unlike in many romance anime. Love alone can't win the day against the cruel realities of life and the characters learn that the hard way over and over again.
From Cowboy Bebop's genius director Shinichiro Watanabe, Kids on the Slope follows a trio of friends from very different backgrounds who find each other thanks to their shared love of jazz in the 1960s. Kaoru is a heavily introverted kid whose family is always moving, causing him to rarely have lasting friendships. Sentaro is a delinquent orphan who has always had to struggle just to make it day to day. Ritsuko is Sentaro's childhood friend whose family owns the record store these friends meet and jam at. Together they find that real connections can be made through mutual interest and care, but also that life always finds a way to test those feelings in the harshest ways. It's a short but dramatic series that puts you through a rollercoaster of emotion, but the journey is rewarding and you might just find yourself with a newfound appreciation for jazz in the meanwhile.
If you want to have a good happy cry, the kind hearts of the characters in Mob Psycho 100 have you covered. Following a psychic boy named Mob and his mentor of sorts Reigen as they tackle various supernatural problems, Mob Psycho 100 is filled with a revolving cast of people who might be haunted by ghosts but ultimately just need a big hug. Mob himself is an insecure kid with some crazy powers, but as he learns throughout the series, power is no replacement for kindness. And though Reigen is a swindler of sorts, he actually has a heart of gold and gives Mob a place where he feels appreciated and loved. Between all the good feelings and emotional catharsis, there are also plenty of high-octane, gorgeously animated psychic battles to enjoy!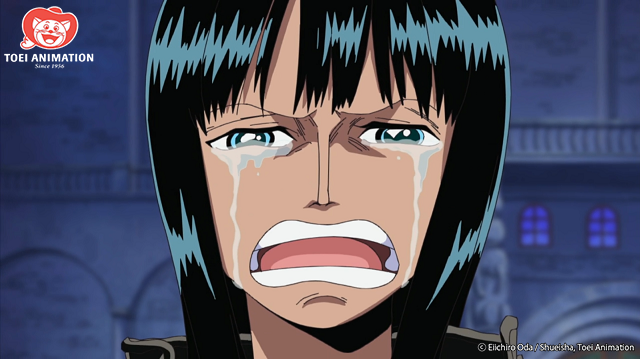 You might know One Piece as the gigantic adventure anime filled with boisterous characters and action-packed battles, and you'd be right about all of that. What you might not have been told, though, is what an emotional rollercoaster it is! Every arc has our lovable pirates meet new people facing seemingly insurmountable challenges, battling entire systems of oppression along the way. One Piece masterfully tugs at our heartstrings by grounding these huge problems in the perspective of just a few new characters each time, letting us immerse ourselves in their world and their problems so even the most fantastical setting can feel grounded and real. By the end of each arc, those stories reach emotional crescendos that will have you bawling right along with the characters just before Luffy and his pals give the villains the big punch in the face they deserve. Come for the journey, stay for the feels!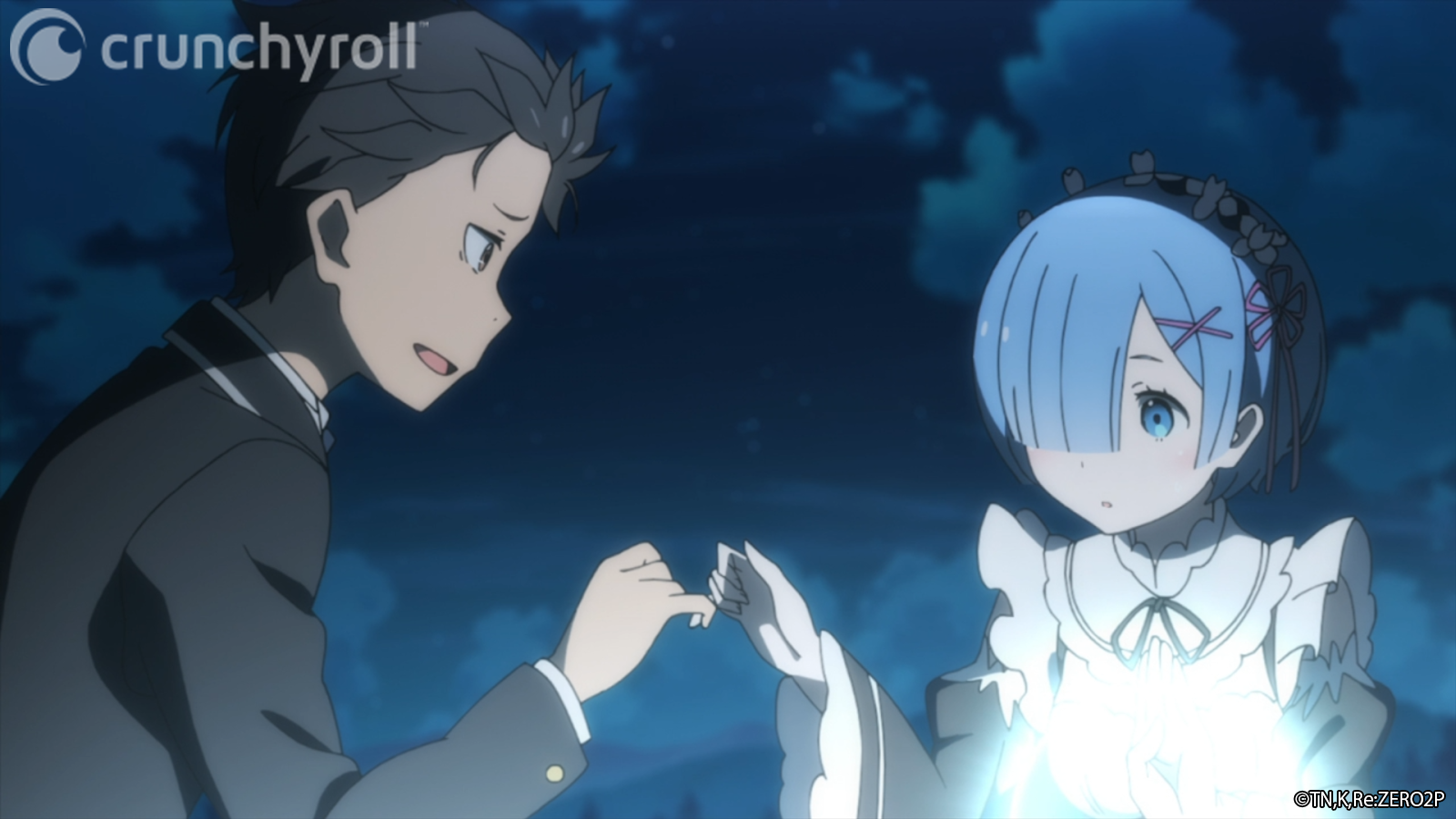 Like many fantasy world protagonists before him, Subaru is a relatively normal guy who has been sent to a new reality, but with a peculiar power: every time he dies, he is sent back in time and given a chance to try his luck again. Between the ferocious monsters, scheming lords, and ageless witches who all want to cause trouble — and end Subaru's life — he certainly has his work cut out for him. Beneath all of the worldbuilding and world-ending plots, Re:ZERO -Starting Life in Another World- has a plethora of characters with surprisingly heartfelt arcs, each more emotional than the last. Re:ZERO doesn't just use its time travel gimmick to set up elaborate plots or revel in killing its protagonist in various gruesome ways (though it does all that, too). It also uses its unique format to surprise us with the depth of its characters again and again, letting us slowly learn about the truth behind their stories by repeatedly exploring the same events from different perspectives, proving that first impressions are never the whole story. By the end of each arc, you'll definitely have cried at least once and will be rooting for Subaru and his friends to right the wrongs and bring some peace to the poor souls he meets along the way.
A tale that spans generations, Showa Genroku Rakugo Shinju is about a series of artists who perform rakugo, a form of Japanese storytelling where one person relays a long story with minimal props or equipment. If you're not familiar with it, you're not alone — the artform's waning relevance is the primary source of tension for its protagonists. Their relationship to rakugo — and, by extension, to each other — is where the drama unfurls and the show becomes a series of character studies about people trying their best to move on from past mistakes and find their places in life amidst tragedy, heartbreak, and a world that keeps moving around them no matter what happens. How important is your legacy and what are you willing to sacrifice to uphold it? Characters young and old shed many tears over the course of this tale and the same will be true of anyone who sticks with their story to the end.
If most of the entries on this list are about people experiencing the most intense forms of various emotions, To Your Eternity is different — the protagonist Fushi, an immortal shape-shifting ball, is experiencing emotions for the first time ever. Fushi is definitively not human in a literal sense, but that's how To Your Eternity sets up its drama. When you break them down to their essentials, what even are emotions? How important are they? Why do they affect us so much? What purpose do they serve in helping us grow? By framing the human experience around a completely alien being and seeing the ways those experiences — sad, happy, and all the in-betweens — affect its growth and the choices it makes, To Your Eternity makes a compelling argument for the value of embracing all the beautiful and ugly feelings we all deal with every day. All, of course, while putting us through a seemingly endless ringer of tear-jerkers along the way.
Ready to grab some tissues? Watch the video below and see if you can make it through some sad scenes from a few of these shows without shedding some tears — it won't be easy!
How far can you get without crying? ???? pic.twitter.com/iDjlg6IStd

— Crunchyroll (@Crunchyroll) June 17, 2021
What is the saddest anime you've ever seen? Tell us about it in the comments below!
---
David Lynn can be found obsessing over Fate/Grand Order on Twitter @navycherub.
Do you love writing? Do you love anime? If you have an idea for a features story, pitch it to Crunchyroll Features!