It's summertime! Check out some of our favorite anime island locales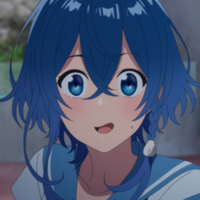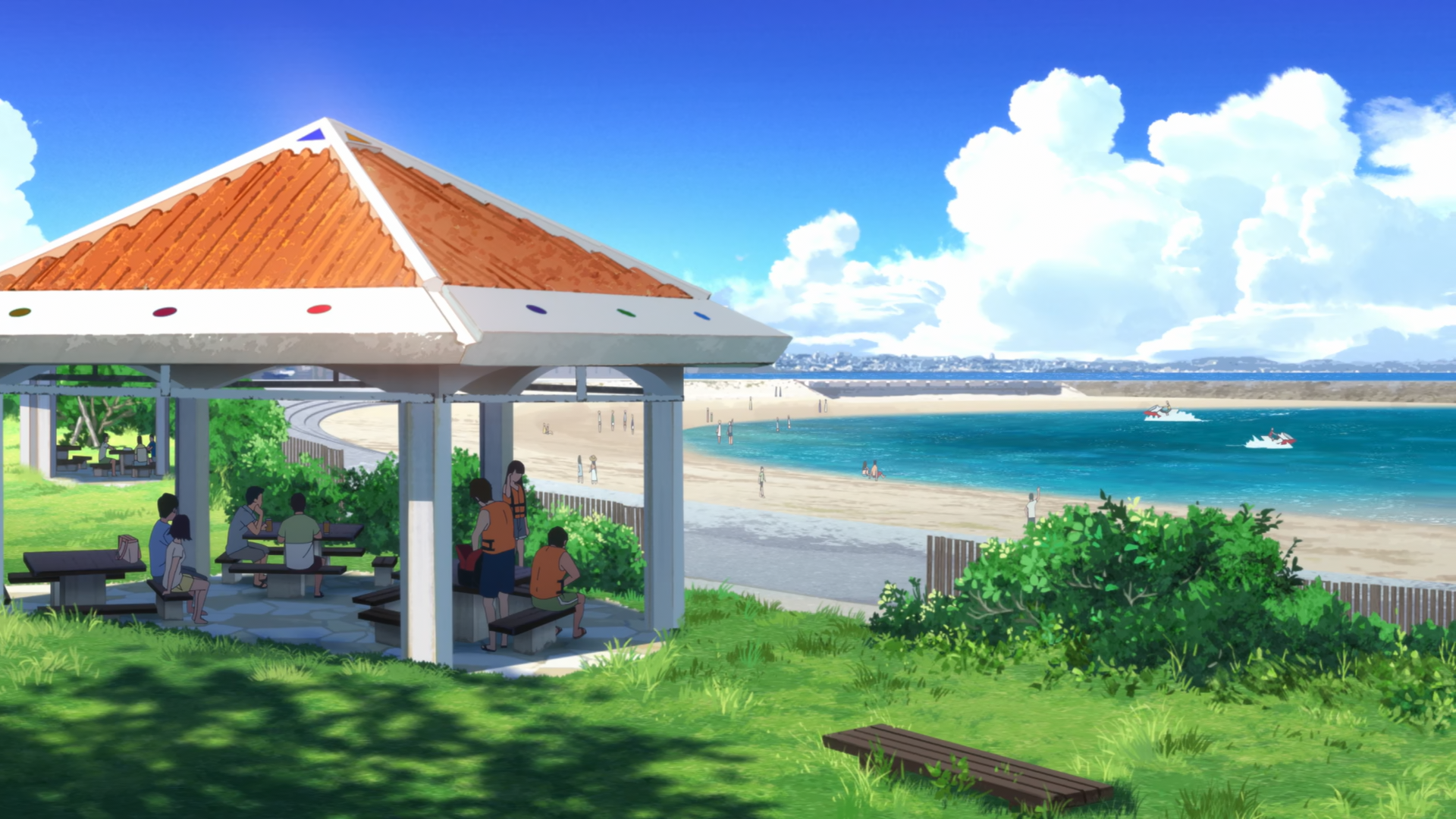 Anime invokes nostalgia like no other medium can. The combination of setting, coloring scheme, sound design, and soundtrack can transport us back to another time and place in our lives, even if we have never experienced the specific event or concept the anime is showing us. I will never get tired of listening to anime cicadas chirp to signal summer (even though cicadas are not to be found where I live) or experiencing the sights and sounds of a Japanese festival market (even though the festivals I celebrate do not involve winning goldfish or candied apples). It's all about how you relate these audiovisual cues to something you've experienced in your life.
This most recently happened with me while watching the currently airing The aquatope on white sand. In one scene, inexperienced protagonist Fuuka is tasked with feeding the penguins at her new workplace, an aquarium. She panics and gets bitten on the hand by the hungry penguins.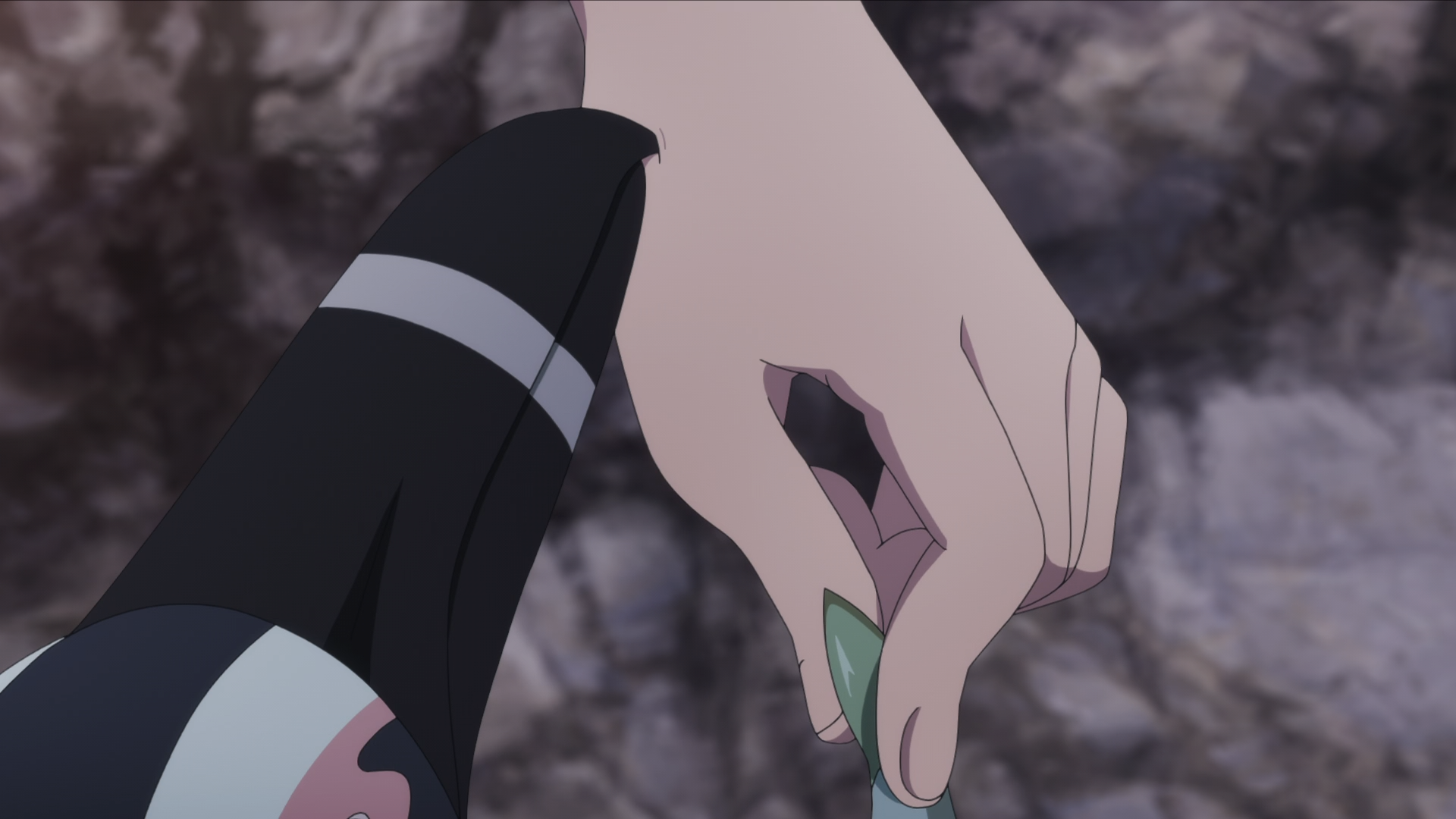 Multiple things came rushing into my head all at once. I was reminded of the time I did research at the University of Washington's Friday Harbor Labs, a beautiful marine biology research facility on San Juan Island off the coast of Washington State. I was reminded of how I, a mere intern among giants in my field, was immediately tasked with preparing the lab's aquarium for a public open-house event. I was reminded of how I had to scrub the floor, catch animals for the tanks, and learn how to 3D-print, all within a day. I was also reminded, curiously, of the time I injured my hand while I was there (I somehow managed to close a car door on it).
I may have only spent three months there, but those three months were like a dream to me. Research aside, it was the experience of living on an island that I'll never forget. From unhurried walks in the woods on foggy mornings to contemplative nights spent sitting by the shore with a drink in hand, it was quite magical. Knowing how far you are from the rest of civilization only enhances the magical quality of the atmosphere there. That an anime could make me relive that magic is a testament to the power of anime as a medium.
In these trying times where travel and tourism are difficult, that special quality of anime becomes all the more important. Here are some anime with an island setting you can watch in order to re-experience summer as the season comes to a close.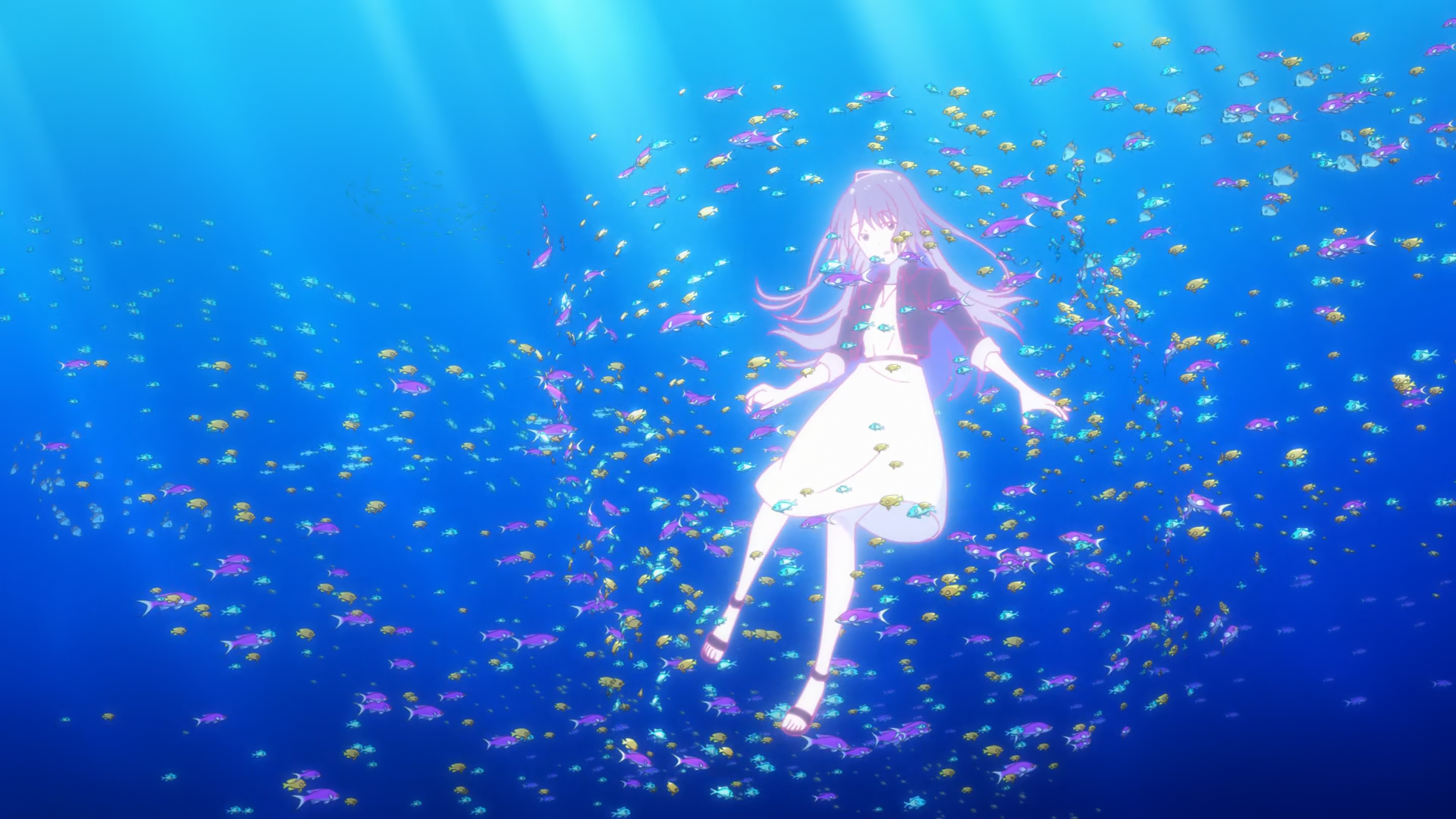 Of course, I'd start off with the anime that inspired this article in the first place. The aquatope on white sand is the story of a failed idol who runs away to Okinawa, where she meets a girl desperately trying to keep the local aquarium afloat (financially, that is). This feels like an anime that went out of its way to please me. Island setting? Check. Aquarium? Check. Beautifully animated water and aquatic organisms? Check. Penguins? CHECK! I am convinced that any anime can be improved by the presence of penguins. On the surface, Aquatope is a girl-meets-girl story, but beneath, it's all about dreams and how we pursue them — not unlike PA Works' earlier anime, Hanasaku Iroha. The magical realism elements are intriguing, and I wonder if they'll have plot significance later on.
Barakamon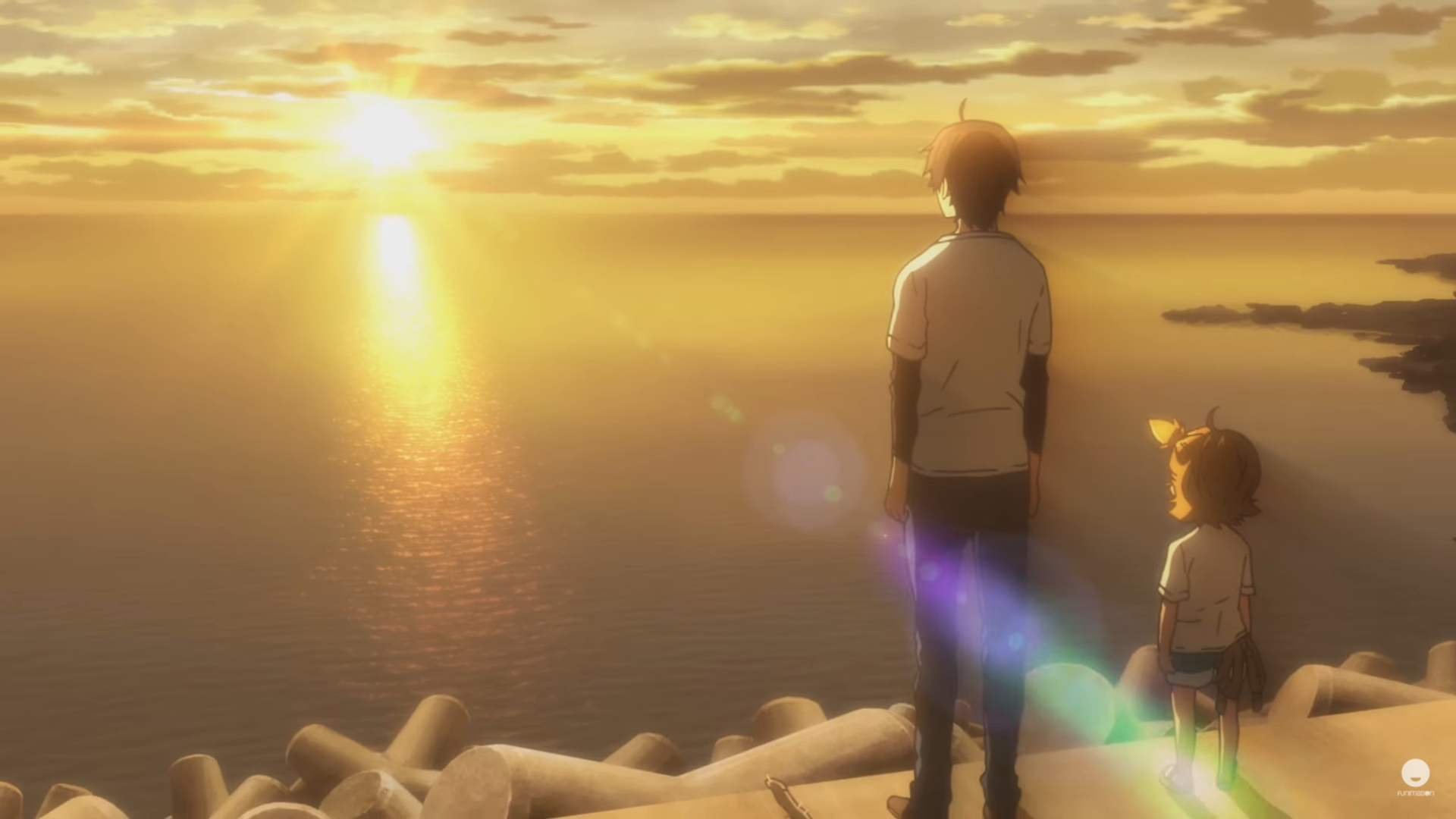 Image via Funimation
It is hard to pitch Barakamon to a potential viewer. The story of a disgraced calligrapher's exile on a remote island where the local atmosphere and people help him do some self-reflection? It might seem like a hard sell but Barakamon is anything but boring. It's one of the warmest shows I've ever watched. The color palette is warm, the setting is warm, the opening song is warm, and the characters and their interactions are especially warm. Part of this is down to how well Barakamon utilizes its setting: Goto Island, near Kyushu. It brings Goto to life with the use of local accents, country humor, and general depictions of idyllic rural life. By the end of the show, one might begin to think that being exiled to the countryside doesn't sound bad at all.
The Stranger by the Shore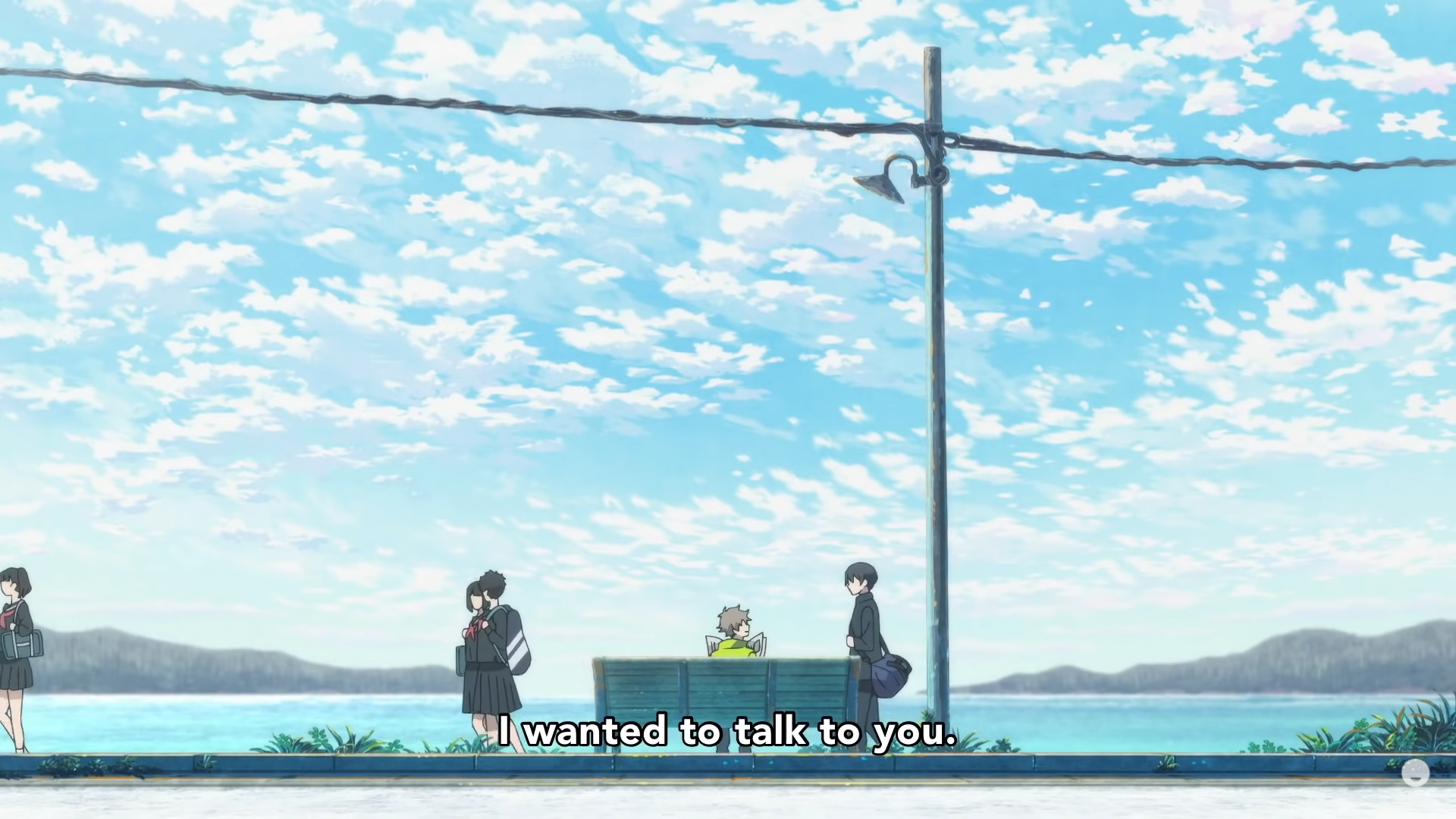 Image via Funimation
It's only fitting that Okinawa, consisting of Japan's most famous group of islands, should feature twice in this article. I'm not complaining. Okinawa is the closest Japan can get to a tropical paradise, so it's lovely to see it depicted in anime. This film is no exception. Taking place on one of the smaller islands of the Okinawa archipelago, The Stranger by the Shore tells the story of aspiring novelist Shun and depressed high schooler Mio and their fateful meeting by the beach. What I loved most about the film were the absolutely gorgeous backgrounds: colorful and suitably tropical. Small details, such as characters sleeping on the porch while the night breeze blows, really sells you on the island setting. And Kanna Kii's expressive character designs are a delight. The story is touching, too; a heartfelt tale of learning to work out your feelings and sexuality.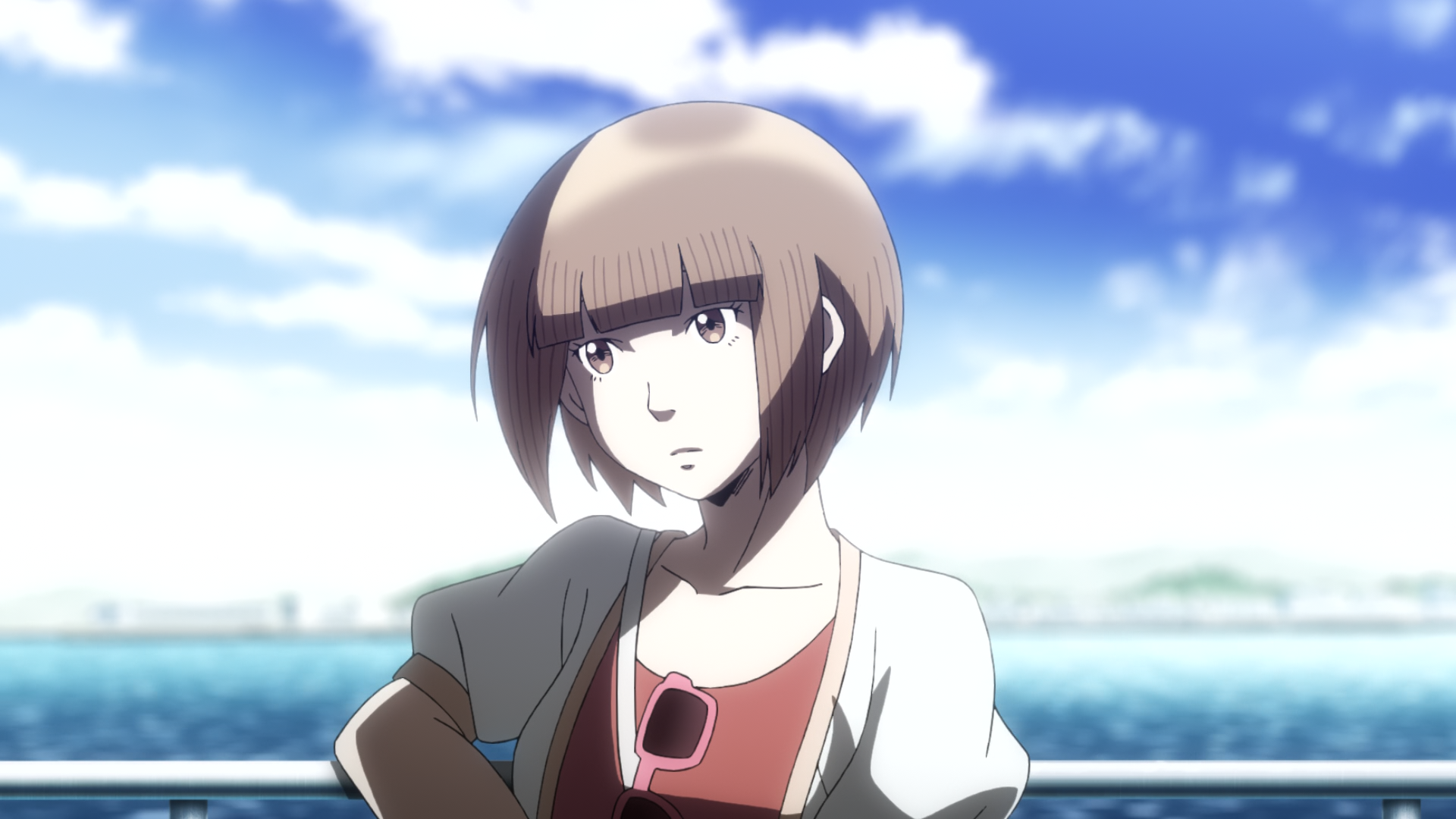 While the previous three anime have all been slice-of-life, that is not the only approach to take with stories set on an island. One can also go the mystery route, taking advantage of an island's remoteness from the rest of civilization. Many decorated works of mystery have done this before, such as Agatha Christie's And Then There Were None and the acclaimed visual novel Umineko When They Cry. Joining the ranks of these illustrious names is The Perfect Insider, an adaptation of Hiroshi Mori's novel of the same name. Taking place on an unnamed island, the show follows an engineering professor and his student as they try to solve the murder of a prominent AI researcher at her research facility on the island. Of course, the idea of a research facility on a remote island was incredibly appealing to me, having been there before. The atmosphere is suitably mysterious, and I was pleasantly surprised to learn that the character designs were done by none other than Inio Asano. Go into The Perfect Insider completely uninformed, if you can.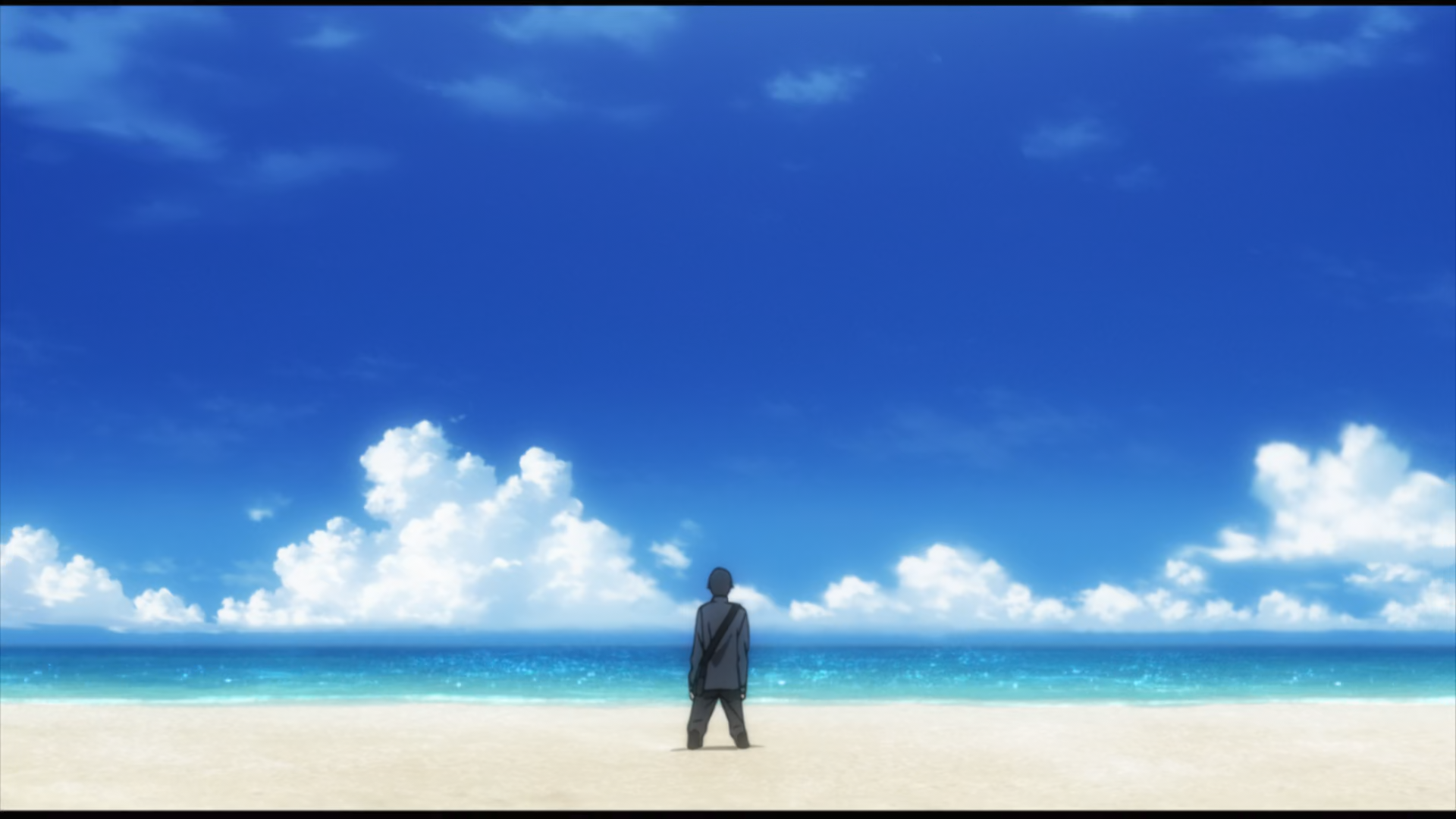 Lazy, laid-back, idyllic, blissful: islands evoke images of pure, peaceful paradises. It's hard to imagine an action-thriller set on an island. Yet BTOOOM! dares to do just that. Ryota Sakamoto awakens in midair, suspended from a parachute stuck on a tree. With little memory of prior events, he realizes he's stranded on a tropical island. When I say "tropical," I mean it. Ryota runs into massive bugs and spiders as he tries to find a way out of the suffocatingly dense vegetation. He makes it out onto the beach, where he finds a stranger who responds by ... attacking him with bombs? Hardly the ideal island vacation. But wait! Perhaps this is a real-life version of BTOOOM!, the videogame Ryota's addicted to? Like with The Perfect Insider, BTOOOM! makes full use of the remoteness of islands. They are a perfect location for a real-life survival game, with escape impossible: both from the island itself as well as the people on it. Watch BTOOOM! if you want a bit of excitement in your anime island vacation.
A Letter to Momo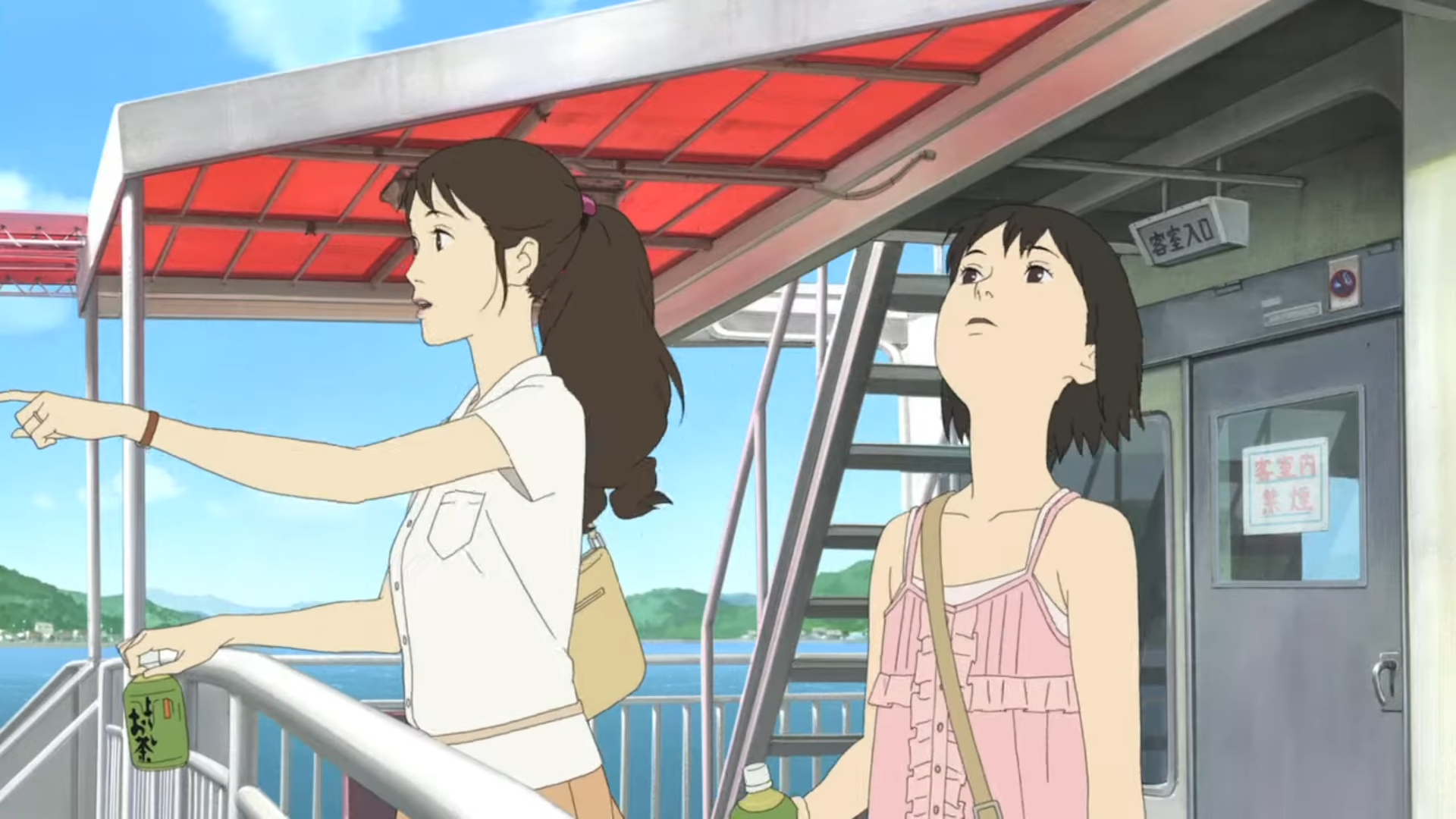 Image via GKIDS
The second feature film directed by genius animator Hiroyuki Okiura (who had previously directed Jin Roh), A Letter to Momo is unlike the previous anime I've talked about. It takes place on a completely fictional island. This raises many challenges. How does one conceptualize a fictional location? How does one make it feel "lived in"? An island, in particular, strikes me as hard to create, given its unique atmosphere and peculiarities. I am pleased to say that A Letter to Momo clears these challenges and then some. The setting is fantastic, with its maze of narrow alleyways, its rural Japanese homes and shrines, its highland farms and viewpoints, and its blissfully sunny dockyards. I could lose myself in these immaculately drawn environments. The story — of a girl who, after losing her father, moves to the island, where she encounters three yokai — is equally charming. Throw Okiura's hyper-realistic character animation into the mix, and you've got one of the best anime films of all time.
Which island is your dream destination? Let us know in the comments!
Do you love writing? Do you love anime? If you have an idea for a features story, pitch it to Crunchyroll Features!