It's time to choose a side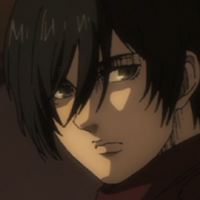 Attack on Titan has many characters and the conflicts between them are even more numerous. Often, those problems arise simply because characters are on different sides. After all, who you choose to align with says a lot about you — and with a world this complicated, friends can become enemies at the flick of a switch. We've come a long way from the simple Humanity vs Titans model the series began with, so the question must be asked: Which faction would you belong to in the Attack on Titan world? Take our quiz below to find out!
Who is your favorite character in Attack on Titan Final Season? Tell us about them in the comments below!
---
David Lynn can be found obsessing over Fate/Grand Order and D4DJ Groovy Mix on Twitter @navycherub.
Do you love writing? Do you love anime? If you have an idea for a features story, pitch it to Crunchyroll Features!