With Voice Actors Makoto Ishii & Kohei Kiyasu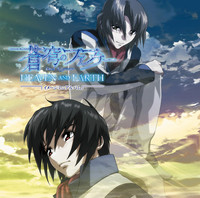 Makoto Ishi and Kohei Kiyasu, two popular anime voice actors, will appear in the special theatre event at [email protected] Shinjuku, TOKYO, to celebrate the smash hit movie Fafner: Heaven and Earth tomorrow night. The tickets have already been sold out, but fortunately the event will be live-broadcasted on USTREAM on 8:15 pm May 14 (JST), 4:15 am May 14 (PDT).
Fafner: HEAVEN AND EARTH was released in Japan on December 25, 2010. This special event was originally scheduled in March 12, but has been postponed by the 3.11 Great East Japan Earthquake. Part of the profits will be donated to the disaster area via Japan Red Cross.
Makoto Ishi (Kazuki Makabe) plays:
Astrias (Guin Saga)
Kunihito Kusanagi (Shangri-La)
Shinichiro Nakagami (True tears)
Ryota-Neko Nura (Rise of the Yokai Clan)
Kohei Kiyasu (Soushi Minashiro) plays:
Kaoru Kaidoh (The Prince of Tennis)
Makunouchi Ippo (Hajime no Ippo)
[Fafner: Heaven and Earth official site]
Fafner: Heaven and Earth trailer
© XEBEC/FAFNER PROJECT