Fukkan.com Will Release the Original Version For the First Time Ever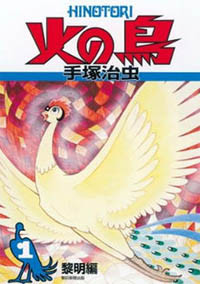 Osamu Tezuka's Phoenix will be reprinted in its original form for the first time. Tezuka revised storylines, illustrations, dialogue and other content with each book release to suit the mood of the time when they were published. This will represent the original magazine version of the comic series.





The Phoenix's serialization started in Manga Shonen magazine in 1954. It would later move to the Shojo Club, COM, Bessatsu Manga Shonen and Yasei Jidai magazines. Tezuka worked on the series for over 35 years, with many considering it to be his life's work.

Online book seller Fukkan.com released this original version under the supervision of Tezuka Productions Co. Fukkan.com specializes in republishing out of print books based on fan requests. Once the number hits a certain threshold, they contact the original owners and request the rights. The manga will include bonus features such as unpublished chapters, cover illustrations, shorts and synopses, in addition to being digitally remastered in full color, B5 format. Volumes went on sale June 24.

There have been no reported plans for an English version of this current reprint.


Source: Asahi.com
Image Source: Tezuka Productions/ Fukkan.com


----
Sean Russell is the webmaster for the podcasting network, Anime3000.com.