"SMAP x SMAP" x One Piece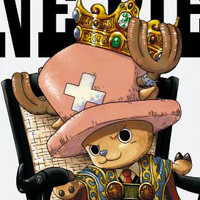 The SMAP x SMAP variety show will be hosting its second "Entertainment World King of ONE PIECE ~Deciding Match~" episode on August 1st.
The match will feature Kimura Takuya, Sama Chizu's Mimura Masakazu, FUNKY MONKEY BABYS' Funky Kato, Nankai Candies' Yamasato Ryouta, both members of the comedy duo Hanya, and AKB48 members Takahashi Minami, Kitahara Rie, and Sashihara Rino.
"ONE PIECE" is SMAP's own Inagaki Goro and Kusanagi Tsuyoshi will be present to represent viewers who don't watch the popular shonen pirate anime.
The episode is tied to a promotion of the "Log Collection" of One Piece's Skypiea arc on DVD.