Escape the undead with a little help from your friends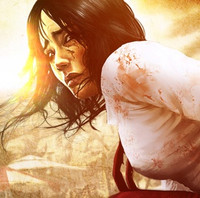 Time to step up, "you in the game, or warming the bench?" Laughable dialogue aside, the new Dead Island co-op trailer offers quite a few reasons to get pumped about blasting zombies with friends next month. Do mind the age gate, and prepare for some violence and a little bit of salty language.
Dead Island is looking more and more like Far Cry 2 meets Left 4 Dead, which could be a recipe for success. It's scheduled for a September 6 release on Xbox 360, PlayStation 3 and PC in North America, with a European release set for September 9.
Via Joystiq