Pick one up before August 12 to claim your free games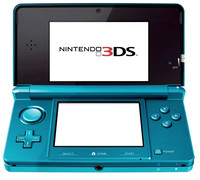 It was rumored before, but store visits and calls have confirmed that many Walmart stores are selling Nintendo 3DS units at their discounted price early. That means those who pick one up now can still be eligible for the early adopter prize: 20 free downloadable games.
As detailed in our initial price cut post, Nintendo is rewarding those that paid for a 3DS in full prior to the price cut by offering a selection of Nintendo Entertainment System and Game Boy Advance games free of charge via the 3DS eShop. Picking up a discounted 3DS today would not only net you the new, lower price, but would also make you eligible for the free games.
Win/win, right? Just make sure you call your local Walmart prior to embarking on whatever arduous journey lies before you. According to reports at Joystiq and Cheap Ass Gamer, most locations confirmed the new price, but there are still some that have yet to make the switch.
Via Joystiq