Former Kojima Productions member Ryan Payton moves on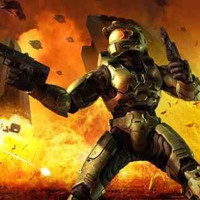 Ryan Payton is a familiar name to those previously entrenched in following the development process of Metal Gear Solid 4. He most recently served as Creative Director on Halo 4, but that's now coming to an amicable end.
Kotaku has a very interesting story up regarding the move Payton made from working on one huge franchise to an even bigger one. While with Kojima Productions, he worked on updating Metal Gear Solid 4's controls, as well as balancing the game and story for international audiences. This all served as great prep work for his eventual position as Creative Director on Halo 4.
Unlike the original trilogy, which was developed by Bungie, Halo 4-6 is being handled by Microsoft's own in-house Halo studio. Payton isn't just leaving the game, but the studio itself, saying that "The Halo I wanted to build was fundamentally different and I don't think I had built enough credibility to see such a crazy endeavor through."
While Payton doesn't think Halo 4 will be a bad game as a result—far from it, as the team at 343 Industries is hard at work on making it the best title they can—he's moving on to his own endeavors after leaving the mega franchise behind. Now he's started up his own studio, Camouflaj, which currently has two new titles in development.
Payton has no regrets about his time working on Halo 4, but is happy to move on to working on projects that speak to his values, as he puts it. "Some people say I'm crazy, but I want to make a game that one billion people play at once, and it's something that hits them harder than a great book or film." Time will tell if that happens at Camouflaj, but it's always nice to see talented developers putting their own inspiration ahead of what some would consider guaranteed success.