Series starts streaming today at 10:30 am PST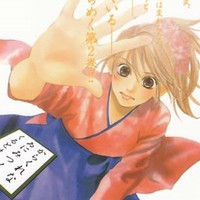 The latest addition to Crunchyroll's growing fall lineup has been revealed. Chihayafuru, an anime based on the manga by Yuki Suetsugu, draws heavy influence from the Japanese card game Karuta, making it central to its story of ambition and companionship.
The simulcast of Chihayafuru begins on October 4 (aka today) at 10:30 am PST. Here's the rundown of territories in which it will be available: United States, Canada, United Kingdom, Ireland, South Africa, Australia and New Zealand.
And here's a pretty meaty synopsis of the series' plot:
"Chihaya Ayase is a sixth grader whose dream is for her older sister to become the top model in Japan. But one day, a transfer student, Arata Wataya, tells her that her dream should be about herself. Arata's dream is to become a famous competitive Karuta player. Chihaya is somewhat shocked when she sees how intense the normally reserved Arata gets about the card game.
Eventually, she and her childhood friend Taichi Mashima find themselves being captivated by Karuta. Arata is thrilled by Chihaya's talent and extraordinary hearing, as well as the fact that he has friends to play Karuta with now, but they are forced to go their separate ways after graduating from grade school.
Four years later, Chihaya enters high school and discovers that Arata, who returned to Fukui, no longer plays Karuta. However, she believes that if she continues to play, they will one day be reunited. And so, she and Taichi start a Karuta club at Mizusawa High School."