Animator and director also worked on Robot Carnival and founded new creative team in Orphy last year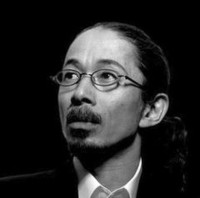 Hardcore animation fans might want to book a trip out to Dallas, Texas this Labor Day weekend as Studio 4C founder and animator Koji Morimoto will appear at this year's AnimeFest anime convention as the Guest of Honor. Morimoto is currently serving as the head of a new team known as Orphy, which was formed not long after he left Studio 4C last year in order to pursue more varied projects outside of animation.
The animator is best known for his work on Katsujiro Otomo's adaptation of Akira as well as founding Studio 4C, which has done everything from experimental projects such as the Genius Party series of shorts, to animating cutscenes for one of 2011's biggest games in Catherine, as well as animating feature films such as Masaki Yuasa's Mind Game and the visually striking but tepidly received First Squad. Morimoto's own distinctive work can be found in Macross Plus during the concert scene and in the Genius Party Beyond anthology.
AnimeFest 2012 will be held from Fri Aug 31st - Mon Sept 3rd in the Sheraton Dallas Hotel.
Image © Mubi
---
Humberto Saabedra is the Editor-in-Chief of AnimeNews.biz, PhoneNews.com and an occasional columnist for Ani.me. He can also be found musing on his favorite 2D girls at @AnimeNewsdotbiz.