"Change Your Fate, June 22"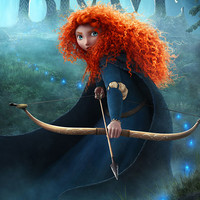 Given the high regard in which they're held, and given their mutual admiration, plenty of comparisons have been made between Pixar and Studio Ghibli. A persistent point of contention when comparing the two is that Pixar lacks Ghibli's strong female leads.
This June, we'll see if Pixar can reset that argument with Brave's heroine.