Three talents who recently passed away also honored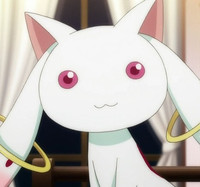 The results of this year's Seiyu Awards, celebrating excellence in Japanese voice acting, were announced today. All the winners are listed below. Note that roles listed are not necessarily what they won for (no specifics roles were given in the official list, but we made our best guess or listed a couple to inform).
Lead Actor: Hiroaki Hirota (Wild Tiger in Tiger & Bunny)
Lead Actress: Aoi Yūki (Madoka Kaname in Puella Magi Madoka Magica, Victorique de Blois from Gosick)
Male Supporting Role: Ryohei Kimura (Yasutarō Mihara from Un-Go, Kakuta in C), Mamoru Miyano (Bishop in Phi Brain, Taichi Mashima from Chihayafuru)
Female Supporting Role: Emiri Katō (Kumi Tsunemi from Un-Go, Kyubey in Puella Magi Madoka Magica)
New (generally less than 5 years since debut) Actor: Takuya Eguchi (Kazuya Kujō from Gosick), Yoshitsugu Matsuoka (Narumi Fujishima from Kami-sama no Memochō)
New Actress: Ai Kayano (Meiko Hanma from AnoHana, Hibino Shiba from Kamisama Dolls), Shiori Mikami (Akari Akaza from YuruYuri)
Singing Award: ST☆RISH (from Uta no Prince-sama Maji Love 1000%)
Personality Award: Yuka Iguchi (Maho Misawa from Ro-Kyu-Bu!, Maria Takayama from Boku wa Tomodachi ga Sukunai)
Special Services Award: Osamu Kobayashi (who died June 28th last year; Ulysses in Space Legend Ulysses 31, Admiral Domel in Space Battleship Yamato), Junpei Takiguchi (who died August 29th; various roles in Yatterman, Mr. X from Lupin III), Takeshi Watabe (who died December 13th, 2010; a few roles in Fist of the North Star, Chessmaster Hex from Cowboy Bebop)
Services Award: Miyoko Asō (Fune Isono in Sazae-san, Takao's Mother in Captain), Kaneta Kimotsuki (Suneo Honekawa in Doraemon, Horrorman in Soreike! Anpanman)
Synergy Award: Junko Takeuchi and Yuka Terasaki (Mamoru Endou and Tenma Matsukaze from Inazuma Eleven Go, respectively)
Kei Tomiyama Award (goes to a man who promotes the occupation of seiyu through other media): Kenyū Horiuchi (Mashymre Cello from Gundam ZZ, and sorry, need to say he played Uncle Jesse in the Japanese dub of Full House)
Yamato Takahashi Award: (equivalent of above for a woman): Keiko Toda (Kitarō in Gegege no Kitarō [1985], Anpanman in Soreike! Anpanman)
Kids, Family Award: Ikue Ōtani (Terara from Sergeant Frog, Fake Nami from One Piece)
Overseas Fan Award: Takahiro Sakurai (Atsumu Matsuyuki from AnoHana, Koko from Toriko)
Top Voted: Hiroshi Kamiya (Mephisto Pheles in Blue Exorcist, Takashi Natsume from Natsume Yūjin-chō San)
Special Award: Tomoko Kawakami (for putting together a tour of voice actors reading picture book to kids after the earthquake)
Hopefully some of your favorites were recognized! Let us know your thoughts in the comments.
All images © respective authors.