Capcom shows concept art of Dante and his weapons, and new in-game shots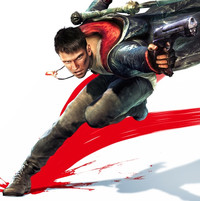 For a while it seemed like we had a blitz of DmC: Devil May Cry updates coming in, but things have calmed down since… until now! New screens and concept art over at Capcom Unity show off Dante's Rebellion sword, his Ebony & Ivory guns, and a handful of action screenshots.
I doubt these will change the mind of anyone who was already sour on developer Ninja Theory's DmC, but it's nice to see some new shots.