Hot news, big features, and stories you may have missed!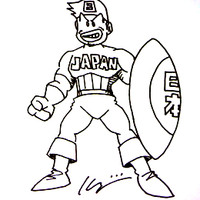 A lot's been going on this week, but one of the most interesting treats has been following the goings-on at the Game Developers Conference. A peek into the creative minds of the games industry has resulted in both the inflammatory and the revelatory, and you can certainly look forward to some this weekend as we catch up on more insightful moments that occurred.
For now, however, just sit back, relax, and take a look at the past week in Crunchyroll News!
Below you'll find a bevy of hot stories, features and video posted throughout the week. But that's not all. We've also compiled a few stories we missed, so be sure to check those out, as well.
Follow us at the official Crunchyroll Twitter!
BLAZIN' STORIES!
Poo Flies as Spanish Pokémon Team Engages in a Fecal Fling
Japanese Students Banned from Club Activities Because of Valentine Chocolates
10 Things Foreign Otaku Find Hard to Understand About Anime
Live-Action "Rurouni Kenshin" Film Gets a Second Promo
Manga Artist Presents "Highschool of the Dead" x "Lollipop Chainsaw" Illustration
HOT STORIES
"Otome Yokai Zakuro" Gets Premium Edition DVD Release
Crunchyroll Adds "Nyarko-san: Another Crawling Chaos" to Spring Anime Line-up
"Gon" Anime Visuals and Cast (?!?!?) Revealed
Sky-Marine Blue PSP So Sexy You Might Mistake It For a Vita
"Cardfight!! Vanguard" Gets Live-Action Drama
Design Student Builds Battleships Out of Sushi
"Legend of Korra" Preview Clip Introduces a Young Avatar
Poster Artist Olly Moss to Release Limited Pokémon Prints
New Japanese "Lollipop Chainsaw" Costume DLC Goes Anime
"Kid Icarus: Uprising" Previews Its Upcoming Anime Shorts
"Dragon Ball" Energy Soda Returns with "Heroes Hall Can Reprint" Series
Indie Developer Phil Fish Says Japanese Games Suck
"Legend of Korra" Clip Previews Pro-Bending Action
Crunchyroll to Donate Proceeds from "Naruto Shippuden" and "Bleach" Views to Quake Charity
First Details on New "Lupin the 3rd" Anime TV Series Confirmed
Daigo Umehara Authors Book for Aspiring Pro Gamers
"One Piece: Pirate Warriors" Costume DLC Pulls from Series' Best
Manga Author Teases Return of "Black Lagoon"
"The Last Airbender" Co-Creator Comments on "Legend of Korra" Scheduling
Cosplay Oriented Photo Studio Opened in Osaka
Renowned Photographer Creates Stunning Poster for Live Action "Rurouni Kenshin"
FEATURES
Japanese Anime Magazine Retrospective: "OUT" in 1988
Column: "Natestalgia!" -- The Down-Low on On-Disc DLC
Column: OH!Victoria - "I Love You, Sailor Moon!"
TOP VIDEOS
First "Medaka Box" Anime Character Promo
Virtua Fighter's Akira Throws Down in "Dead or Alive 5"
"Assassin's Creed III" Reveal Trailer Traverses the Wild
Japan's Extra-Revealing Trailer for Pixar's "Brave"
Watch Hatsune Miku Groove in "Miku Flick" iOS Game
Nightmares Return in "Silent Hill HD Collection" Teaser
Fans Make Super Slick "Street Fighter X Tekken" Short Film
"Persona 4: The Golden" Promo is Loaded with Anime
An Early Look at Kenji Nakamura's "Tsuritama" Anime
SOME STORIES WE MISSED!
Manga-Based Live-Action Thermae Romae Trailers Streamed [ANN]
Your first glimpse at Halo 4 [Destructoid]
Final Fantasy XIII-2 Has Two Guest Monsters from Final Fantasy VI [Siliconera]
Mike Haggar Takes On Sentinel in Amazing Stop-Motion Vid [Capcom-Unity]
Deadly Premonition being remastered for PS3, with Move support [Joystiq]
Gundam W's Lady Une Voice Actress Sayuri Passes Away [ANN]
As always, thanks for tuning in to CrunchyNews and hanging out with us this week. Let your voice be heard if you have any suggestions, or just general comments for us!