Supernatural josei series was previously released in North America by Go! Comi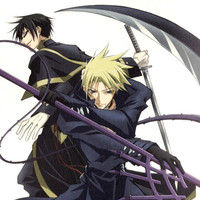 Simon & Schuster, the company that distributes VIZ Media's manga releases, has begun listing November 13, 2012 and January 08, 2013 release dates for the first two volumes of Yuki Amemiya and Yukino Ichihara's ongoing 13-volume manga 07-Ghost.
07-Ghost was previously published in North America by TV writer David Wise's (Teenage Mutant Ninja Turtles, Doctor Who) now out of business manga venture Go! Comi. The supernatural josei series is also noteworthy for being published in Japan by Ichijinsha rather than the Japanese publishers that own Viz, Shogakukan and Shueisha, whose manga Viz typically brings to North America.