Corridor Digital's hilarious tribute to one-upsmanship saves the best (worst?) for last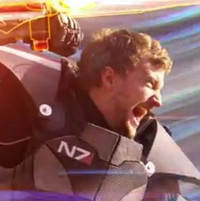 Y'know what really irks me in multiplayer gaming? When I pour half a clip into an enemy and they still take me out in a single hit. Digital Corridor's new video "Art of the Instakill" celebrates these ridiculous moments, running the gamut from backstabs to throwing knives (I hate those so much) to which armored space hero's blade is deadlier.
Yeah, I just... wasn't expecting that at all for the big finale. I just felt so much spite in this video over one-hit kills, and I wholeheartedly sympathize. What's your least-favorite one-hit kill in video games?
via Destructoid