Let's do a little elementary school astronomy...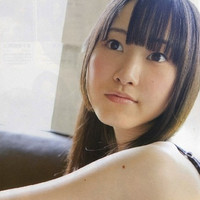 SKE48 team S member Rena Matsui (20 years old) posted on her blog today about how emotional it was to see an eclipse for the first time. Only problem is, she mistook the moon for Venus.
"I'd only ever seen [an eclipse] on TV, but to see it for real was more mysterious than I imagined. [...] It wasn't only awesome—when I think of the moment Venus was between Earth and the sun, it's a strange feeling. Cuz normally that doesn't happen, you know?
"But even when Venus covered the sun and the ring formed, the sun was super, super radiant, so I thought, ah it's because it's so bright that the light can reach all the way to Earth."
You guys knew it was the moon, right? RIGHT? For more on the eclipse, check here!
Update: CR user Dronak points out that Rena might know more about astronomy than it appears at first glance. Maybe she is just really looking forward to the upcoming transit of Venus (which is still quite a bit different from an eclipse...).
via Hachima Kikou