The light novel series was announced to be an anime in July.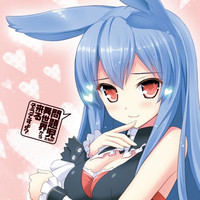 The official website for the upcoming anime Mondaiji-tachi ga Isekai kara Kuru-sou Desu yo? ("The Problem Children Say They Come from a Different World, You Know?") posted information on the production staff and some character designs.

The staff will include: As supervising director: Keizo Kusakawa (Dog Days), and director: Yasutaka Yamamoto (Squid Girl), Script supervisor: Noburu Kimura (Amagami SS+ plus), Character Designs: Naomi Ide (Animation Director for Squid Girl), and the Anime Production Company: Diomedia (Campione!)

The characters include (from left to right) Usagi Kuro, Asuka Kudou, You Kasugabe, and the tiny guy in the corner is Izayoi Sakamaki.

In the story, an envelope arrives for each character, Izayoi Sakamaki, Asuka Kudou and You Kasugabe. All three have tremendous psychic powers and are bored with the regular world. When each opens their envelope, they are stunned to see the scenery around them change to a world they had never encountered before. They've been summoned by Usagi Kuro (Black Rabbit) to help the community "No Name" to overthrow the Devil King.

No details on whether this is a TV anime, OAV or theatrical release, but we'll keep you updated as news comes in.
Does this peak your interest to see some "problem children?"