CAPCOM will have a booth at the show where fans can play next year's "Monster Hunter" game.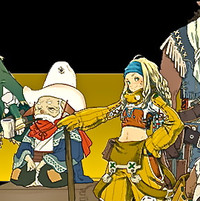 The Monster Hunter website announced today that they will be featuring a playable version of Monster Hunter 4 (due out in Spring 2013) at the Tokyo Game Show 2012 in September. The game show will be open to business interests on September 20th & 21st, and to the public over the weekend days of the 22nd and 23rd.
The Monster Hunter series never really made the splash in western markets as it did in Japan, but considering how huge it is in Japan, that would be a high bar to clear. However, most of the Monster Hunter games have been localized for the North American market including the manga by Hiro Mashima (Fairy Tail), Monster Hunter Orage.
The Monster Hunter website also features concept art for the upcoming game.

As we reported about a month ago, they also put up a video preview for the new game.
Would you come to Tokyo to take down some monsters?