And it is, for the time being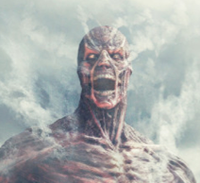 A Japanese professional movie concept artist by the name of Kouji Tajima posted this image on his blog and Twitter and it's getting a lot of attention! Just look at the awesomeness below.
It looks too good to be true! Well, it is, Tajima claims this is just a fan creation of his own making, but he would also love for an offer to work on the live-action film version currently in development, as he has worked on the Captain Harlock, Les Misérables, Total Recall and Dragon Age feature films as a concept artist in the past.
UPDATE: In case you are wondering and just for the sake of clarification, the relase date on the poster is also the artist's birthday, not the actual release date.