No release date or price yet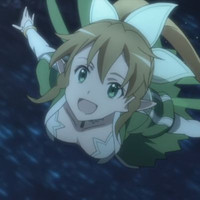 Ready for more Sword Art Online figures? Kotobukiya is – they've added to their SAO collection with a new Leafa figure. Koto posted this prototype picture on their Twitter page:
It looks a lot like Wing's recently announced Leafa. But, you know, better.
This Leafa follows their Asuna.
There are no details on price or release date yet, but I imagine there will be soon. So what do you think? Do you want to add her to your collection?
Via Tomopop
-------
Amanda Rush is the Associate Editor for Ani.Me and contributor for OtakuCollectionDX. She swears in the middle of the night on Twitter as @TheAnimaven.