Manga comes to eManga platforms in April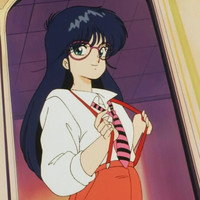 Digital Manga Publishing has updated their emanga.com site with plans for April. New offerings include classic Weekly Shonen Jump relationship dramedy Kimagure Orange Road and Takako Shimura's yuri series Sweet Blue Flowers aka Aoi Hana.
Sweet Blue Flowers Vol. 1
04/02/2014
Takako Shimura
Once childhood friends, sweet Aki and shy Fumi, unexpectedly reunite the year they enter separate all-girls high schools.
Fumi has learned that romance can have its thorns but in meeting an upperclassman she discovers that, like a flower hibernating through the winter, love too can grow and bloom again come spring. But has there in fact been a little flower, almost too small to see, at her side all along…?
Join Aki and Fumi in the first volume of Takako Shimura's touching coming-of-age series as they discover more about who they are, and who they can become.
Kimagure Orange Road Vol. 1
04/04/2014
Izumi Matsumoto
Teenage romance meets fantasy in this series as a love triangle develops between the main character, an indecisive esper named Kyōsuke Kasuga, Madoka Ayukawa, a mercurial and enigmatic girl with a tough past, and Hikaru Hiyama, Madoka's ditzy and energetic best friend. Kyōsuke falls in love with Madoka, and Madoka wants to return those feelings, but can not because of Hikaru's involvement with Kyōsuke.

Written by Izumi Matsumoto and serialized in Shueisha's Weekly Shōnen Jump, it was later adapted into an anime series broadcast on Nippon Television, animated by Studio Pierrot and directed by veteran animator Osamu Kobayashi with character designs by Akemi Takada and scripts by Kenji Terada, with Narumi Kakinouchi adding design work to the anime, as well as the opening and ending credits for episodes 1–8. In the mid-1990s the series was novelized as well.
Age Called Blue
04/04/2014
Est Em
Billy is the guitarist for a relatively unknown band called The Idiots. On a fateful Wednesday, two perceived unrelated events occurred: (1) his idol passed away, and (2) his roommate stole both his money and guitar. Surrounding these two events is a series of chance meetings, painful realizations, excessive alcoholism, listlessness, flashbacks, and love. This is a terribly poignant story defining the unyielding love found between a vocalist and his guitarist.
Included with this manga are a couple of side stories. One is a story of the fantastical love between an artist and his subject. The other is a story of childhood friends turned lovers and their journey through life.
Let's Go Play Vol. 1
04/05/2014
888, Houdeneizou, Okina Kamino
Kio's an ordinary high school student living in Okinawa. One day, he meets a cat-eared alien named Eris who claims to have come to Earth for an investigation. For whatever reason, Eris has decided to live with Kio and not only is she a freeloader, she seems to have brought a lot of troubles along as well… after much anticipation, this popular love comedy has finally been adapted into a manga!
------
Scott Green is editor and reporter for anime and manga at geek entertainment site Ain't It Cool News. Follow him on Twitter at @aicnanime.