Her 8th single "Junction heart" will be released on April 23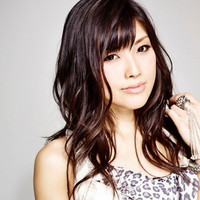 A short version promotional video for "Junction heart," 31-year-old singer Sayaka Sasaki's 8th single to be released on April 23, is now online. The song will be featured as the OP theme for the 12-episode Broken Blade TV anime series, the re-edited version of the six-part film series released from May 2010 to March 2011. The TV anime will be premiered on Tokyo MX and Sun TV on April 6. A spin-off OVA focuses on the origin of Delphine is also planned.
Sayaka Sasaki won the 3rd Animax Anison Grand Prix in 2009 and made her debut as a professional anison singer with 1st single "Seisai no Ripeno" (2nd OP theme song for the 2009-2010 TV anime Tatakau Shisho). Her top-selling song was 4th single "Zzz," which was used as the ED theme for the 2011 TV anime Nichijo. It ranked number 19 in the Oricon weekly single ranking in its first week.
Sayaka Sasaki artist photo
"Broken Blade" TV edition PV
Key visual
© Sasaki Sayaka
© Yunosuke Yoshinaga, Flex Comics/"Broken Blade" production Committee