Classic anime opening theme gets a soulful cover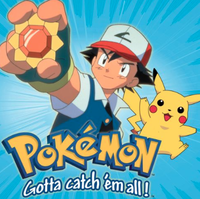 Ever wondered how theme songs from your childhood cartoon would sound like done in a 90's R&B style? Musician and You Tuber Scott Bradlee wondered the same and had the skills for the rest of us to hear his take. The first song he picked is the opening theme from the original Pokemon that I didn't realize was just called "Pokemon Theme" until now.
This video marks the first in the Saturday Morning Slow Jams series that features cartoon themes with an R&B lean every Saturday according to the channel. He's taking requests in the comments, too. What do you think about this style of interpreting opening theme songs? What other songs would you like to hear in this style?
Scott Bradlee Facebook
Saturday Morning Slow Jams Facebook
Scott Bradlee's Saturday Morning Slow Jams are available on iTunes.