With a photo book which includes her first swimsuit photos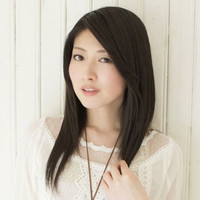 At the press conference for "important announcements" held at AiiA Theater Tokyo yesterday on May 16, 33-year-old voice actress/singer Minori Chihara announced that she will hold the 10th anniversary concert of her voice actress career at Nippon Budokan in Tokyo on November 18, her 34th birthday. Her record company Lantis has also launched a special page to promote the 10th anniversary project including: two summer concerts "SUMMER DREAM 2" in Yamanashi on August 2&3, a new Blu-ray and best album in September, and a photo book "LOVE LETTER" which includes her first swimsuit photos and hits stores on the same day with the 10th anniversary concert.
Chihara made her VA debut for Aya Natsume in the Tenjho Tenge TV anime in 2004. She is best known for her portray as Yuki Nagato in the Haruhi Suzumiya anime series. As a solo singer, she has released 19 singles and 5 original albums. Her upcoming 20th single "Mukai Kaze ni Utarenagara" (Beating by the
headwind) will be released on July 23 and will be featured as the OP theme for a summer 2014 TV anime
RAIL WARS!. Check the announcement videos for the concert and three-disc best album below.
The announcement for the the 10th anniversary concert
For the best album
Minori Chihara artist photo © Lantis
via: Natalie