El anime se estrenará el 10 de julio.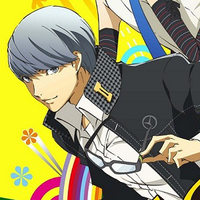 El juego de PSVita Persona 4 Golden recibirá adaptación animada con Persona 4 the Golden Animation para la temporada de verano, y ahora podemos ver un nuevo anuncio del mismo narrado por Nanako Dojima. El anime se estrenará el 10 de julio a las 25:49 en MSB (o lo que es lo mismo, el 11 de julio a la 1:49).
Este nuevo anime contará nuevamente algunos de los eventos de la primera adaptación animada del juego original, Persona 4 The Animation, pero añadiendo más contenido, nuevos personajes y más.
El equipo anunciado es:
Director jefe: Seiji Kishi
Director: Tomohisa Taguchi
Diseño de personajes original / Diseño de Personas: Shigenori Soejima
Concepto de los diseños de Personas: Kazuma Kaneko
Diseño de personajes: Yuu Shindou
Música: Shoji Meguro, Tetsuya Kobayashi
Composición de serie: Jun Kumagai
Producción de animación: A-1 Pictures
En cuanto al reparto, volverá a ser el ya conocido del juego y el primer anime:
Daisuke Namikawa como Yu Narukami
Showtaro Morikubo como Yosuke Hanamura
Yui Horie como Chie Satonaka
Ami Koshimizu como Yukiko Amagi
Tomokazu Seki como Kanji Tatsumi
Rie Kugimiya como Rise Kujikawa
Kappei Yamaguchi como Kuma (Teddy)
Romi Park como Naoto Shirogane
Unshou Ishizuka como Ryotaro Dojima
Akemi Kanda como Nanako Dōjima
Mitsuaki Madono como Tohru Adachi
Isamu Tanonaka como Igor
Sayaka Ohara como Margaret
Kana Hanazawa como Marie
Kana Hanazawa retomará así su papel de Marie desde Persona 4 Golden para PSVita, aunque el personaje no aparecía en la primera adaptación.
Persona 4 The Animation se estrenaba en octubre de 2011 y estuvo producida por AIC A.S.T.A., constando de un total de 26 episodios. En junio de 2012 se estrenaba la película recopilatoria Persona 4 The Animation -The Factor of Hope-, la cual añadía un nuevo final.
Fuente: ANN