Figure due out in February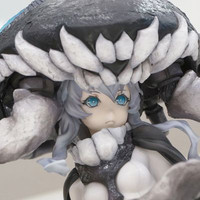 Good Smile Company has been giving Kan Colle's Aircraft Carrier Wo-Class a lot of attention lately. Their latest scaled figure is truly something to behold - she's sleek and beautiful, and it illustrates just how good Good Smile can be.
Have a look:
And this is what she looks like with the hat off:
She's due out in February for 12,778 yen. Worth the price tag?