2nd solo single "Yugure After" hits stores on August 22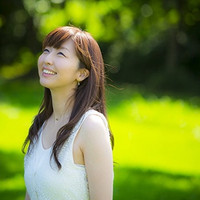 Comic Earth Star's official YouTube channel has posted a short version promotional video for "Yugure After" by 28-year-old voice actress/singer Kyoko Narumi, the ED song for the ongoing rerun of the 2012-2013 TV anime Teekyu, titled Teekyu Best Selection. As reported, she also sings the OP song "Koyoi Festival" as her anime character Nasuno Takamiya.
The CD singles of the two songs will be released on August 22 separately. "Yugure After" is Narumi's 2nd single as a solo singer following her debut single "Beautiful Dreamer" (Wanna be the Strongest in the World OP) released on November 16, 2013. Check the PVs for "Yugure After" and "Koyoi Festival" below.
"Yugure After" PV
"Koyoi Festival" PV
Kyoko Narumi artist photo for "Yugure After"
© Roots/Piyo/Earth Star Entertainment/kameido High School Tennis Club