Joining perennial fan favorite Daisuke Ono in the tops is Sayaka Kanda, who voiced the Easter Egg girl in 2012's "Good Luck Girl!!", and Anna in a little project called "Frozen"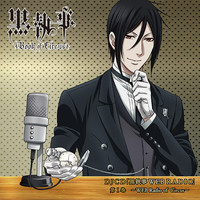 On March 6th, winners of the 9th annual Seiyu Awards were announced, recognizing achievements in the field of voice acting. The presentation will be broadcast on Nippon Cultural Broadcasting's A & G on the 8th. Joining perennial fan favorite Daisuke Ono in the tops is Sayaka Kanda, who voiced Nadeshiko Adenokouji, the Easter Egg girl in 2012's Good Luck Girl!!, and Anna in a little project called Frozen.
Best Actress
Sayaka Kanda - Anna in Frozen
Best Actor
Daisuke Ono - 2014 work included
Barakamon (Seishuu Handa)
Gekkan Shoujo Nozaki-kun (Mitsuya Maeno)
Gugure! Kokkuri-san (Kokkuri-san)
JoJo's Bizarre Adventure (Jotaro Kujo)
Kamigami no Asobi (Hades Aidoneus)
Kuroshitsuji: Book of Circus (Sebastian Michaelis)
Noragami (Daikoku)
Persona 4: The Golden Animation (Kou Ichijou)
Terra Formars (Keiji Onizuka)
Zephyr (Uran)
Supporting Actress
Miyuki Sawashiro - 2014 work included
Noragami, Bishamon
Witch Craft Works, Medusa
Z/X Ignition, Ayase Kamiyugi
Fūun Ishin Dai Shogun, Hōkōin
Hero Bank, Mitsuo Zaizen
No Game No Life, Izuna Hatsuse
Monogatari Series Second Season Plus Alpha, Suruga Kanbaru
Persona 3 The Movie: No. 2, Midsummer Knight's Dream, Elizabeth, Chidori Yoshino
Sword Art Online II, Sinon / Shino Asada
Tenkai Knights, Gen Inukai
Gekkan Shōjo Nozaki-kun, Yuzuki Seo
Rage of Bahamut: Genesis, Rita
Parasyte, Kana Kimishima
Kaito Joker, Queen
Psycho Pass 2,Shion Karanomori
Kana Hanazawa - 2014 work included
Akame ga Kill! – Seryu Ubiquitous
Buddy Complex – Mayuka Nasu
Buddy Complex Kanketsu-hen: Ano Sora ni Kaeru Mirai de – Mayuka Nasu
D-Frag! – Roka Shibasaki
Dragonar Academy – Jessica Valentine
If Her Flag Breaks – Megumu Tōzokuyama
The Kawai Complex Guide to Manors and Hostel Behavior – Ritsu Kawai
Mekakucity Actors – Marry Kozakura
Mahouka Koukou no Rettousei – Mayumi Saegusa
Nisekoi – Kosaki Onodera
No-Rin – Minori Nakazawa
Parasyte – Satomi Murano
Persona 4: The Golden Animation – Marie
Psycho-Pass 2 – Akane Tsunemori
Ryūgajō Nanana no Maizōkin – Daruku Hoshino
Saki: The Nationals – Kuro Matsumi
Space Dandy – Adélie
Tokyo Ghoul – Rize Kamishiro
Tonari no Seki-kun – Yokoi Rumi
Wake Up, Girls! – Anna
World Conquest Zvezda Plot – Natasha, Professor Um
World Trigger - Kitora Ai
Yūki Yūna wa Yūsha de Aru – Sonoko Nogi
Supporting Actor
Katsuyuki Konishi - 2014 work included
D-Frag! as Kenji Kazama
Strange+ as Mera
Wizard Barristers: Benmashi Cecil as Shizumu Ekusou
Hōzuki no Reitetsu as Beelzebub
La Corda d'Oro Blue Sky as Ritsu Kisaragi
Tokyo Ghoul as Kōtarō Amon
Akame ga Kill! as Bulat
Mobile Suit Gundam-san as Char-san
Nanatsu no Taizai as Dreyfus
Bonjour♪Sweet Love Patisserie as Ibuki Aoi
Toshiyuki Morikawa
Rookie Actress (for work with less than five years in the field)
Sora Amamiya - 2014 work included
Akame ga Kill! (Akame)
Aldnoah.Zero (Asseylum Vers Allusia)
Blade & Soul (Jin Hazuki)
The Irregular at Magic High School (Honoka Mitsui)
Nanatsu no Taizai (Elizabeth Lyonesse, Liz)
One Week Friends (Kaori Fujimiya)
Tokyo Ghoul (Tōka Kirishima)


Reina Ueda
Hanayamata's Naru Sekiya
Aya Suzuki - 2014 work included
Aikatsu! as Mikuru Natsuki
Girl Friend Beta as Kurumi Etou
Gokukoku no Brynhildr as Kana Tachibana
Kenzen Robo Daimidaler as Likantz Seaberry
Knights of Sidonia as Shizuka Hoshijiro
Robot Girls Z as Poses OII
Invaders of the Rokujyōma!? as Shizuka Kasagi
Tsubu Doll as Fujino Tanzawa
Rookie Actor
Ryōta Ōsaka - 2014 work included

Hamatora - Nice
Knights of Sidonia - Nagate Tanikaze
Gokukoku no Brynhildr - Ryōta Murakami
Kanojo ga Flag o Oraretara - Sōta Hatate
Glasslip - Kakeru Okikura
Shōnen Hollywood -Holly Stage for 49- - Kakeru Kazama
Argevollen - Tokimune Susumu
Gundam Reconguista in G - Klim Nick
Re: Hamatora - Nice
Hunter X Hunter - Kanzai
Shigatsu wa Kimi no Uso as Ryota Watari
Sword Art Online II - Shouichi Shinkawa
Denkigai no Honya-san - Umio
Sōma Saitō - 2014 work included
Akame ga KILL!' as Tatsumi
Aldnoah.Zero as Yuutarou Tsumugi
Haikyu!! as Tadashi Yamaguchi
Knights of Sidonia as Mochikuni Akai
Terror in Resonance as Toji 'Twelve' Hisami
Tribe Cool Crew as Yuzuru Tenpōin
Yowamushi Pedal as Motonari Tatebayashi
Natsuki Hanae - 2014 work included
Strike the Blood as Meiga Itogami
World Conquest Zvezda Plot as Asuta Jimon, Dva
The Pilot's Love Song as Kal-el Albus
Inari, Konkon, Koi Iroha as RoRo
Aldnoah.Zero as Inaho Kaizuka
Hamatora as Toyosaki Shinji (Ep.1)
Sage Hunter as Kazuo Nakamura
Kenzen Robo Daimidaler as Shōma Ameku
Tokyo Ghoul as Ken Kaneki
Yu-Gi-Oh! Arc-V as Hokuto Shijima
Your Lie in April as Kōsei Arima
Sword Art Online II as Kyouji Shinkawa
Orenchi no Furo Jijo as Mikuni
singing Award:
μ's (Love Live)
Personality Award: for voice appearances under own name
Daisuke Ono
Kamiya Hiroshi
Previously announced special prizes include
Lifetime Achievement Award - for contribution to voice work in many genres, including non-anime roles
Hiroshi Ohtake - Cyborg 009's Kaibutsu-kun Dracula
Fuyumi Shiraishi - Cyborg 009's 001 (Ivan Whiskey), Kaibutsu-kun's Kaibutsu-kun, Gundam's Mirai Yashima
Synergy Award - for demonstrating the full appeal of voice work
Yokai Watch, represented by Haruka Tomatsu
Kei Tomiyama Award (goes to a male actor who promotes the seiyu occupation through other media)
Akio Otsuka - Ghost in the Shell's Batou, Black Jack, Porco Rosso's Curtis, Gundam 0083's Anavel Gato, Solid Snake, dubbing of Antonio Banderas and Steven Seagel roles
Yamato Takahashi Award: (equivalent of above for a woman):
Gara Takashima - dubbing roles of Kim Basinger, Carrie Fisher, Sharon Stone, Julia Roberts, Demi Moore,Michelle Pfeiffer, Melanie Griffith. Star Trek's Deanna Troi
Kids/Family Award
Etsuko Kozakura - Yokai Watch's Jibanyan, Sgt Frog's Tamatama
Special Award - for activities that don't fit into other prizes, but which are worthy of comidation
Wake Up, Girls! - specifically calling out their promotion of the earthquake affect Sendai region
------
Scott Green is editor and reporter for anime and manga at geek entertainment site Ain't It Cool News. Follow him on Twitter at @aicnanime.