Calendario para el estreno de "Naruto: The Last Movie" en Latinoamérica.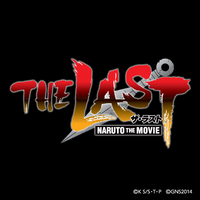 La más reciente película de la franquicia de Naruto, "Naruto: The Last Movie" llegará a México para su exhibición a nivel nacional en corrida limitada y en exclusiva para Cinepolis. La cinta se estará exhibiendo en más de 100 cines los últimos dos fines de semana del mes de Mayo.
"Naruto: The Last Movie" está dirigida por Tsuneo Kobayashi, mientras que la historia y diseño de personajes son conceptos de Masashi Kishimoto, autor del manga original, quién también supervisó la cinta que se estrenó en Japón el pasado 6 de Diciembre del 2014.
"Naruto: The Last Movie" celebra 15 años de la popular franquicia del ninja naranja, es la décima cinta de la franquicia y la séptima del arco de Naruto Shippuden. Este filme también da inicio a la siguiente fase " "Project NARUTO: Dawn of a New Era."" y sigue la historia posterior al final del popular manga que ha vendido más de 200 millones de copias alrededor del mundo y es distribuido en más de 35 países.
Sinopsis
¡La luna se acerca peligrosamente a la tierra!
A menos que se haga algo, la luna se desintegrará bañando a la tierra con meteoritos gigantes.
El reloj marca el final del mundo, ¿Podrá Naruto salvar a la tierra de esta crisis?
¡El capítulo final de Naruto se revela!
Esta cinta llena el vacío que dejó el final del manga y va más allá de la historia original.
La Villa Oculta entre las Hojas, la ubicación dónde se dio la predestinada batalla entre Naruto y Sasuke… dos años después mientras se acerca el festival de invierno Naruto se encuentra en Ichiraku Ramen disfrutando con sus amigos, Hinata le tejió una bufanda que demuestra su amor en cada puntada pero que todavía no se la ha entregado. Súbitamente aparece un hombre misterioso. Naruto sale al rescate pero el hombre huye dejando un perturbador mensaje…
Próximamente se dará más información.