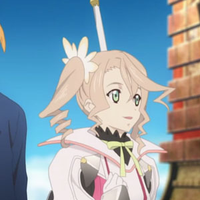 Hideo Baba, productor de la franquicia Tales, compartía un interesante comentario durante la proyección del especial Tales of Zestiria: Doshi no Yoake en el Machi Asobi 14 el pasado fin de semana.
"Siento haber causado tanta preocupación por la franquicia Tales", decía Baba. "Me gustaría hablar más de ello en otra ocasión".
Aunque no especificaba a qué se refería, es más que posible que sea a las críticas de los fans que recibió Tales of Zestiria en su lanzamiento. El próximo mes se celebrará el Tales of Festival, con lo que puede que sea entonces cuando Baba hable alto y claro sobre el futuro de la franquicia y el rumbo que tomará.
Desde Famitsu apuntan que Baba siente ya la presión del 20 aniversario de la franquicia y que quiere seguir esforzándose mucho con ella en el futuro.
Fuente: Gematsu