Competition features Open & Junior categories, final round takes place in Japan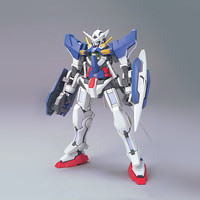 The year 2015 marks the 35th anniversary of Bandai's Mobile Suit Gundam plastic model kits, known colloquially as "Gunpla". One way that Bandai is marking this celebration is with the Gunpla Builders World Cup 2015, an annual international competition to determine who will be crowned the best Gunpla builder in the world.
The contest is open to participants in 13 territories worldwide: Australia, China, Hong Kong, Indonesia, Italy, Japan, Malaysia, North America (The United States & Canada), the Phillipines, Singapore, South Korea, Taiwan, and Thailand.
There will be both Open (ages 15+) and Junior (ages 14 and under) categories of competition. Participants are allowed only one entry per person, the entries must be constructed of official Bandai Gunpla products, and participants must build their own models. Entries will be judged on craftsmanship, painting, and concept. The winners of each territory will square off at the final judging in Japan.
Web registration for the Japanese leg of the competition opens on May 18, 2015, with additional registration opportunities becoming available at official affiliate stores on July 01, 2015.
The rules of entry vary from territory to territory, and so far the North American registration rules have not been posted, but more information will be made available at the official competition web site here.
Sources:
Official Gunpla Builders World Cup 2015 home page