La sexta temporada del anime Hetalia.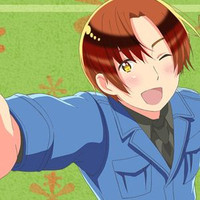 La web oficial de Hetalia The World Twinkle, sexta temporada del anime inspirado por el manga Hetalia de Hidekaz Himaruya, ha anunciado que la serie se estrenará en la web Docomo Anime Store y otros servicios de streaming a las 12:00 el día 3 de julio. Los tres primeros episodios podrán verse de forma anticipada en el Cinema Sunshine de Ikebukuro, Tokio, el 13 de junio en un evento especial al que asistirán varios seiyuus del anime.
El manga toma los estereotipos de los varios países del mundo y los convierte en chicos guapos en una serie con mucho humor, jugando con las relaciones históricas de los mismos. La anterior temporada, Hetalia The Beautiful World, se estrenaba en Japón en enero de 2013.
El reparto de voces de la anterior serie también volverá para esta, incluyendo al propio Daisuke Namikawa como Italia, Hiroki Takahashi como Japón, Hiroki Yasumoto como Alemania y más.
El equipo también se mantiene, siendo Hiroshi Watanabe el director bajo Studio DEEN, contando con diseños de personajes de Mariko Oka y guiones de Kazuyuki Fudeyasu.