Could this just be a mistake on the promotional materials?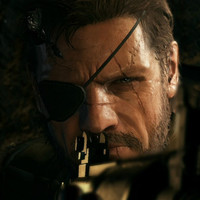 If you've been following the news behind Metal Gear Solid V: The Phantom Pain and the saga with Hideo Kojima, you know all about the fact that Kojima's name has seemingly beem removed from the game's box art around the world.
Now, in a recent tweet via Moviepilot from Ken-ichiro Imaizumi, it looks like some promotional materials in an unnamed Japanese store are showing Hideo Kojima's name. It could be that these are older promotional materials that Kojima's name just hasn't been removed from yet, it could mean that the name will be retained on Japanese boxes. These are also PlayStation 3 boxes for some reason, so that could well play into the weirdness.
It's interesting nevertheless, and keeps hope alive that Kojima will get the respect he deserves on the product that's obviously one of his greatest opuses.
[via Moviepilot]
-------
Fueled by horror, rainbow-sugar-pixel-rushes, and video games, Brittany is a freelancer who thrives on surrealism and ultraviolence. Follow her on Twitter @MolotovCupcake and check out her portfolio for more.