See Chloe in action!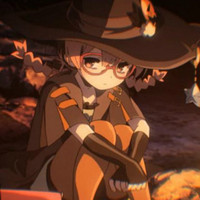 The final character trailer for Etrian Odyssey 2 Untold: The Fafnir Knight has been released, and it details Chloe the War Magus, who's said to play an important role in your party.
Chloe allows for special debuffs in the game that you can use along with her "War Edge" skills that can be used to unleash devastating damage as well as a seven turn debuff that can drastically lower the enemy's attack or defense level if the enemy has some kind of status effect.
Check the video out and see if Chloe is someone you'd like to add to your party!
[via Gematsu]
-------
Fueled by horror, rainbow-sugar-pixel-rushes, and video games, Brittany is a freelancer who thrives on surrealism and ultraviolence. Follow her on Twitter @MolotovCupcake and check out her portfolio for more.