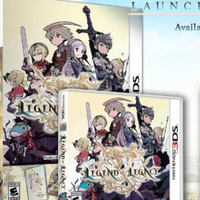 Atlus ha revelado una edición de lanzamiento de The Legend of Legacy para Nintendo 3DS en Norteamérica. Las reservas del juego y las copias de lanzamiento incluirán:
Una copia del juego
Una caja especial coleccionista
Un libro de ilustraciones de 40 páginas obra de Tomomi Kobayashi y con cubierta brillante
Un CD con 10 pistas de la banda sonora compuesta por Masashi Hamauzu
El juego se lanzará el 13 de octubre en Norteamérica al precio de 39,99 dólares. A Europa llegará a inicios de 2016, aunque de momento no se ha anunciado ninguna edición similar.
Fuente: NintendoEverything