Mousepad prototype a part of Comiket 88 exhibition for Tora no Ana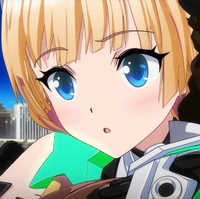 Japan's Tora No Ana likes to add to the Summer Comiket rush every year by holding an exhibit dedicated to new otaku products for customers to purchase during the year in the middle of the event. This year's exhibition is no different with one of the main products being shown off is a new mousepad showing off Angela Balzac's most prominent charm point.
速報です。等尻大マウスパッドの第二弾、楽園追放より、あの美尻で誉れ高いアンジェラさんが決定です!8/15から秋葉原とらのあなさんのUDX特設会場で現物を展示します。 http://t.co/tEqusOwSq9 pic.twitter.com/VhtAiL74zU

— Softgarage (@Sg_JPN) August 12, 2015
The mousepad will be sold by Softgarage Japan, but the company has yet to confirm pricing or availability. To add to the exhibit, Tora no Ana is also allowing attendees to "test" and take pictures of the mousepad, according to the official site.
---
Humberto Saabedra is the Owner of AnimeNews.biz and a part-time recording engineer. He can also be found musing on things at @AnimeNewsdotbiz