This bipedal tank figure can be yours!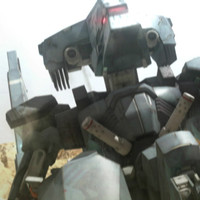 Want a small version of Metal Gear Solid V: The Phantom Pain's massive Metal Gear Sahelanthropus for your very own? You're in luck, as the Japanese toy manufacturer Sentinel is coming out with a special Sahelanthropus figure!
The bipedal tank figure will be 11 inches tall and can even transform all the way into its recognizable and formidable tank for. It'll run a cool $299.81 and will be available for purchase in April 2016.
For now, feast your eyes on how the figure itself looks. Impressive, right?
[via VG247]
-------
Fueled by horror, rainbow-sugar-pixel-rushes, and video games, Brittany is a freelancer who thrives on surrealism and ultraviolence. Follow her on Twitter @MolotovCupcake and check out her portfolio for more.