تجاوزت الديون 350 مليون ين ياباني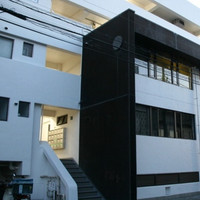 تم تصريح بشكل رسمي أن ستديو الانمي مانغلوب / Manglobe اشهر إفلاسه. كما أنه صُرحَ أن ستديو في ضيقة مادية وكان يبحث عن طرق لسداد الديون المتراكمة التي تجاوزت 350 مليون ين ياباني اي حوالي 2.9 مليون دولار حتى وصل الحال إلى تعسر في اكمال المشاريع وهنا لابد من توقف العمل واعلان الافلاس في 29 سبتمبر.
أنشئ الستديو في عام 2002 وقدم عدة أعمال حازت على اعجاب العديد من محبي الانمي ك Samurai Champloo و The World God Only Knows و !Hayate the Combat Butler وأحدث ما قدمه هو انمي Gangsta. الذي انتهى عرضه في سبتمبر 2015. مع العلم أن الاستديو عمل على فيلم Genocidal Organ المقرر أن يُعرض في 13 نوفمبر ولا توجد أي أخبار في حال ستكون هناك مشكلة في عرض الفيلم في السينما.
مصدر: Mantan Web