After an impressive year, see who animated some of the highlights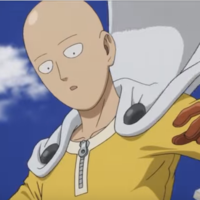 A MAD Movie is a Japanese term for fan-made video, comparable, but not limited to the anime music video produced by English language fans. When they're dedicated to animators, sakuga MAD compilations of full motion animation are a great tool for identifying the style of particular artists working in the field of anime. After an impressive 2015, BlueSakuga has used the format to put together a survey of some of the year's highlights.
Key Animators:
Akitoshi Yokoyama(横山 彰利)
Hiroyuki Okiura(沖浦 啓之)
Yutaka Nakamura(中村 豊)
Tetsuya Takeuchi(竹内 哲也)
Sung Hoo Park(朴 性厚)
Hidetsugu Ito(伊藤 秀次 )
Takeshi Honda(本田 雄)
Hakuyu Go(ご はくゆ)
Ryosuke Nishii(西井 涼輔)
Toshiyuki Inoue(井上 俊之)
Arifumi Imai (今井 有文)
Shinya Ohira (大平晋也)
Norio Matsumoto(松本 憲生)
Miso(ちな)
Takahiro Sakazume(坂詰 嵩仁)
Akira Hamaguchi 濱口 明)
Toya Oshima(大島塔也)
Ryu Nakayama (中山 竜)
Shingo Fujii(藤井 慎吾)
Tatsuzou Nishida (西田 達三)
Ryouma Ebata(江畑 諒真)
Izumi Murakami(村上 泉)
Naoki Kobayashi(小柳達也)
Masami Obari(大張 正己)
Shun Enokido(榎戸駿)
Toshio Fujii(藤井俊郎)
Yoshimichi Kameda(亀田 祥倫)
Nozomu Abe (阿部 望)
Megumi Kouno (河野恵美
Takashi Kojima (小島 崇史 )
Hideki Kakita(柿田 英樹)
Norifumi Kugai(久貝 典史)
Tatsuya Miki(三木 達也)
Shinji Suetomi(末富 慎治)
Music: Shatter by Feint
------
Scott Green is editor and reporter for anime and manga at geek entertainment site Ain't It Cool News. Follow him on Twitter at @aicnanime.